Cogent Director Anthony McCarthy launches our guide to Retrofitting and Refurbishing Commercial Offices.
If this is your first project, or you already have an understanding of the process of retrofitting and refurbishment, this guide is intended to save time and money while you embark on transforming your office and addressing your business needs.
In our experience, the size of the property, the scope of work and the budget available will generally determine how long it will take to plan, design, construct and complete the works.
At the outset, you will need to assemble an experienced retrofit team and choose key decision makers from within your organisation. These individuals will represent various departments such as – facilities, management, finance, IT, marketing, HR etc.
Clients will also need to choose a project leader who can support you in selecting the right project team. An experienced project manager will help manage the project and ensure everything runs smoothly and stays on programme and budget. The project manager will also help to identify the project objectives and works requirements, by asking the right questions.
Develop a Business Case
Depending on the size of the organisation, we recommend a business case is prepared to inform the project and prioritise the work requirements.
An experienced project manager will also manage the procurement and selection of the project team. This process varies from client to client and can range from professional recommendations to a longer pre-qualification, RFP, evaluation and award process.
Taking the time to choose the right team and procurement strategy, which addresses the specifics of your retrofit project, will save time and money in the months ahead. It is also very beneficial to implement surveys of the existing property early in the design process to ensure that the design team are working with accurate, as-built information.
It is also important to prepare a robust budget for the works. We recommend appointing a chartered quantity surveyor to advise on construction costs, inflation and commercial risk.
There are many factors that contribute to refurbishment costs and the range of costs shown in our Retrofitting Guide are indicative for light touch, medium intervention, and complete retrofitting.
Project Implementation Strategy
The project manager will prepare a master programme and create a list of key deliverables and milestone dates. For larger and more complex projects, we recommend that a more detailed project execution plan is prepared. Preconstruction programmes can vary from 6 to 18 months and construction durations can vary from 6 to 24 months.

Clients will also need to consider whether they can remain in their office during the works or if they need to find temporary accommodation. This process needs careful consideration and planning.

When the detailed design is complete, the team will procure the fit out contractor and special subcontractors and the appointed team will commence work on site. During this time the project manager will represent the client and oversee the project to ensure the works have been carried out to a high standard and in accordance with the building contract, programme and budget.

Our guide below, is designed to present you with outline scope of works, a range of retrofitting costs and the types of issues you will encounter when deciding to retrofit an existing office building.

Tags: Retrofitting

The first of two pedestrian bridges, installed by Walls Construction Limited at Bolands Quay, marking a major milestone in the delivery of this project.

Tags: Boland's Mill

Cogent Managing Director Kevin James shared his insights for the Construction Industry with the Irish Times – reporting that key materials and energy inflation have stabilised, however labour continues to be a pressure point and rising interest rates are influencing institutional investors.

Full Article: Irish Times

Tags: Irish Times, construction costs, kevin james

Cogent Associates have won the 2023 SCSI Nexus 5-a-side football tournament.

There were some outstanding performances from the guys but at the end of the day the girls sealed the deal in a riveting penalty shootout. Thanks to all the teams we played for a really enjoyable evening and a great display of sportsmanship and team spirit.

5-a-side, football, SCSI

As part of the planning permission for St Kevin's Hospital protected structure, the external façade is to be retained along with the retention of a selection of other original materials (brick, slate, floor tiles).

The works are for the stabilisation of the existing building, using an external steelwork façade retention system to allow demolition and removal of the majority of the internal fabric, including main roof structure, suspended timber floors and internal steel supports – prior to a main works contractor installing new apartment units within the retained shell of the protected structure.

Cogent are providing Project Management services to the LDA.

Tags: protected structure, conservation, St Kevin's Hospital

We are now accepting applications for Senior Quantity Surveyors and Project Surveyors.

Are you a Quantity Surveyor, interested in the opportunity to join a highly skilled and dedicated team, working on some of Ireland's most innovative schemes, pushing the boundaries of smart technology, sustainability and energy efficiency? Do you want to advance your career in a rapidly growing practice, where you can also enjoy regular social, charitable and sporting events?

If so, visit our Careers Page to learn more about the role and how to apply.

Tags: vacancies, careers

Lunchtime CPD, confidently presented by Jessica Harris preparing for her APC.

An important part of our mentoring and development programme is for APC students to research a core competency and present to colleagues and fellow students, also on their journey to Chartership.

If you are interested in joining our Cost Management team and taking your career to the next level, our Careers pages lists all current opportunities at Cogent.

Tags: careers, Training, CPD

Cogent Director Anthony McCarthy at this morning's Bisnow Real Estate Outlook at EPIC Galleria.

Anthony was joined by fellow industry experts, offering insights into investment and development trends, and launching Cogent's guide to Retrofitting Commercial Buildings.

Plenty of food for thought and interesting discussion around ESG, retrofitting buildings and factors affecting investment decisions. Great to hear different perspectives and predictions.

Bisnow, Retrofitting, Anthony McCarthy

Due to continued growth and expansion at Cogent Associates, we have a number of positions available for experienced and talented individuals.
Immediate requirements are for:
Project Managers / Senior Project Managers / Facilities Management Coordinator (Consultancy)

Visit our Careers page for more information about each role.

We look forward to hearing from you!

Tags: Facilities Coordinator, vacancies project managers, vacancies

We were delighted to see that funding has been awarded to University College Dublin for the new Science Centre Phase III.

Cogent's Project and Cost managers are working closely with UCD and the RKD design team on this state-of-the-art facility that will deliver 23,000sqm of educational and research space, in new low-carbon, energy efficient buildings.

UCD, University, Science Centre

We recently completed the fit out of temporary office spaces for our client A&L Goodbody, across two separate offices in Dublin city centre.

We are also delighted to be working on their existing offices at North Wall Quay, transforming their 155,000 sqft space into a flexible, collaborative, best-in-class, net zero Headquarters.

This is one of several developments we are delivering that focus on sustainability and wellness targets. Creating a temporary office space requires careful planning and budgeting. It can however provide opportunities to experiment with layouts to facilitate new styles of working and collaboration, informing the future design of permanent office space.

A&L Goodbody, temporary office space, commercial office, net zero

We were delighted to support the wonderful An Cosán International Women's Day lunch once again.

The testimonials from women who have participated in An Cosán's education programme were inspiring. Hosted by Miriam O'Callaghan,  the focus was on empowering women through education. Our guests helped to make it a very enjoyable afternoon and another successful fundraising event. #IWD23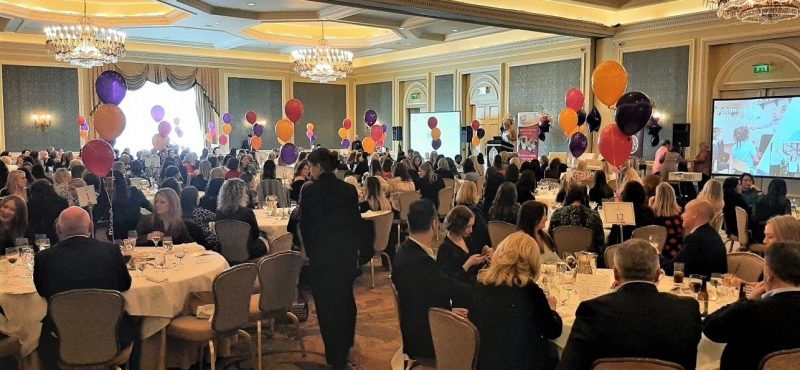 The latest SCSI Tender Price Index report indicates an easing of construction price inflation, attributed to fuel and energy prices abating, coupled with a slight easing in supply chain issues.
The latest Index shows that, while costs are continuing to rise, the rate of inflation eased significantly towards the end of last year to 4%.
SCSI president Kevin James said:
"While there are signs the rapid rate of construction inflation has peaked, it is also likely the increased costs of fuel and energy will continue to impact manufacturers for the foreseeable future. The SCSI Tender Price Index has risen by a record 26 per cent over the last two years and concern remains as to how long it will take for inflation to fall to more acceptable levels".
The Tender Price Index is compiled by Chartered Quantity Surveying members of the SCSI. The Tender Price Index 2H 2022 is based on sentiment returns only.
Tags: tender price index, SCSI, kevin james

We are delighted to have achieved Project Completion for this circa. 20,000sqft biomedical facility for a US multinational.

We are pleased to have led all facets of design, planning, procurement, construction and fit-out with our Construction Management service.

For more on our Construction Management Service.

Tags: Industrial, Biomedical, Pharma

Contracts have been signed for the design and construction of a multi-million euro development at the Opera Site, Limerick.

Cogent Project and Cost Management teams were on site for the contract signing with Sisk and the announcement of an €80m joint venture with Limerick Twenty Thirty and the Ireland Strategic Investment Fund (ISIF), which will boost the development of the circa 10,000sqm Opera Square site-wide basement and the six storey One Opera Square office building.

Project Opera, Limerick Opera

We are delighted to announce recent promotions at Cogent Associates.

Congratulations to Glen Roche on his promotion to Director, Brendan Dooley to Senior Associate Director, Orlaith Nic Gearailt to Senior QS and Conor Willis to Senior Project Manager.

We are also pleased to welcome some newer members of staff to our ever-expanding Project teams – Amalita Miranda, Glenn du Preez, Sony Jose Kannampuzha, Ciaran McCaffrey, Keanu Esmeraldo and Mark Wilkinson.

If you are interested in a career at Cogent, visit our Careers page for further information.
Tags: Glen Roche, Brendan Dooley, promotions

What a great start to 2023 – Planning Permission has been granted for Ireland's first national indoor Velodrome and Badminton Arena for Sport Ireland.

The circa 8,100sqm development will comprise of a 250m cycle track, 12 badminton courts, changing rooms, training rooms etc. and permanent seating for c. 1,000Nr spectators, providing event and training facilities for all genders and age ranges.

Cogent Associates are delighted to be providing Project Management services to Sport Ireland on such a landmark and exciting development.

For more information on this exciting project: Read More

Tags: Velodrome, Badminton Arena, Sport Ireland, Sports Campus

Great progress on the delivery of CareChoice Group's newest residential care home at Parnell Road, Dublin.

Full credit to our client CareChoice, aided by a fantastic team delivering this project under challenging circumstances. The Cogent Cost Management team are providing full pre and post-contract services and look forward to completion in 2023.

Parnell Road, Care Home

15 budding athletes from Cogent joined 25,000 people worldwide last night to complete Run in the Dark, a 5k run to raise money for Mark Pollock's Collaborative Cures – whose mission is to bring people together to cure paralysis in our lifetime.

We were delighted to support such an amazing cause and what a way to spend a Wednesday night – exercise, fresh air and a few pints with the team!

As part of Construction Safety Week and our CPD programme,  O'Dwyer Safety Services presented an informative Health & Safety Management Briefing to Cogent employees' this week.

Health & Safety expert Ned O' Dwyer kept it lively with Q&A and practical examples to drive home the importance of health and safety in the office environment, working from home and live construction sites.

CPDs are one component of the mentoring and enhancement programme at Cogent Associates.

Tags: Health and Safety, CPD

Cogent are delighted to announce project completion for the fit out of 14,682 sqft of flexible workspace in Navigation Square, Cork –  Iconic's first workspace outside of Dublin.

Cogent provided Cost and Project Management services to this CAT A & B fit out.

Other projects for Iconic Offices include: The Lennox Building and The Masonry, Thomas Street in Dublin.

Tags: fitout, Cork, Iconic Offices

We are pleased to see the Circular Economy Act signed into Irish law – setting reuse and repair targets for businesses and consumers and placing Ireland in a leadership position on the circular economy in Europe.

The Act will help streamline the process for decisions made by the EPA on End-of-Waste and By-Product applications – to allow hundreds of thousands of tonnes of material to be safely and sustainably re-used as secondary raw materials, which is particularly important for the construction sector.

Tags: Circular Economy

The Cogent soccer team did us proud, with a fantastic performance at last Friday's SCSI Nexus 5-a-side soccer tournament.

Our team reached the quarter-finals, thanks to the skill and camaraderie on and off the pitch – the pre-match warm-up and refreshments made for some great games and good team fun.

A big thank you to the SCSI – Society of Chartered Surveyors Ireland for hosting a great tournament and BBQ.

Tags: football, Events, SCSI

Cogent Managing Director and SCSI President Kevin James shares key recommendations for Government, on the back of the latest SCSI Tender Price Index results.

Commercial construction tender price inflation is running at 14%, following an average increase of 7.5% in the first 6 months of this year.
The SCSI recommends to Government to address inflation by focusing on soft costs such as planning reforms and utility connection charges. Government should reduce overall levels of risk and costs of delivery where they can, such as reducing planning delays and timelines.
Tags: tender price index, SCSI, kevin james

We are seeking client-facing, highly motivated Quantity Surveyors, to join our rapidly expanding and dynamic Cost Management team in Dublin.

Please visit our LinkedIn page for the full Job Advert and take a look at our Life@ Cogent brochure, which features our latest project commissions and gives a flavour of what to expect when you work at Cogent Associates, including social, sporting and charitable events.
For Additional Vacancies: Careers Page
The Cogent team recently held our much-awaited, in-person Practice Update and Summer barbecue.

We started the day started with breakfast in the office, followed by our Practice Update in The Greenway cinema room – thanks to our client Iconic Offices. It was a great opportunity to catch up on recent project wins and learn about some exciting initiatives at Cogent.

The Cogent Social committee had organised an afternoon of fun and games around town and we ended, what was a great day, with a Summer BBQ. It was so lovely to reconnect with each other, meet some new faces and just have some fun!

Practice Update

Cogent staff on a site walk around Bolands Quay to learn from our Monitoring team about this exciting development.

It was great to see Graduates, Directors and all levels of staff coming together to learn about such a complex and landmark development. Cogent have been providing Monitoring services to Google on Bolands Quay since 2018 and the team were able to share some of the challenges faced and lessons learned during the construction stage.

The signature tower buildings, industrial warehouses and Flour Mill factory have been completed to "Base Build" standard, transforming Dublin's Grand Canal Basin.

Our Project and Cost Management teams are looking forward to completing the fit out of these buildings, on behalf of Google. This includes bridge installations, commercial office, residential, retail, and public realm spaces.

Sitewalk, Boland's Quay

It was great to see the annual PwC Staff Relay Series back in the Phoenix Park this year. The Cogent team did themselves proud, placing second in the first round.

Great running and good teamwork, with a few drinks and entertainment afterwards.

Tags: staff events, staff ents, pwc

Yesterday our Managing Director Kevin James and Oakmount's Lisa Rocca shared insights with the joint committee of Housing, Local Government and Heritage on behalf of the Society of Chartered Surveyors Ireland.

A range of short, medium and long-term actions were tabled to help make residential projects more viable. There followed a Q&A session with the 13 Deputies and Senators in attendance, with the focus on construction costs and a series of recommendations to improve the speed and cost efficiency of construction.

The opening statement by the SCSI is available here and the full submission, here.

A recording of the session, which includes the opening statements by the panel and an extensive Q&A session is available here.

Tags: construction costs, residential, SCSI, kevin james

Over 1,000 tonnes of stone, brick, cobblestone, old doorways and gates have been salvaged during the enabling works contract of the Project Opera site in Limerick.

Every effort has been made to recycle and reuse the construction rubble at the city centre site. Cogent Associates managed the demolition and site clearance process, with sustainability and recycling central to the employers' requirements, whilst picking up LEED points to enhance the LEED scoring at a later phase. It has been an innovative and exciting phase of the project, engaging with the various stakeholders and putting into practice the principles of a circular economy.

Cogent is overseeing a range of Integrated Project Management services under a single appointment on the Limerick Opera site. The 3.7 acre "mixed-use" development remains on course to be delivered over a six-year period.

For the full article and details of how the stone is being used to train early school leavers as stonemasons: RTE News

For more news on Project Opera see Cogent News posts: Programme Management / Demolition

Tags: Recycling, Project Opera, LEED, Limerick Opera

We are delighted to report that planning permission has been granted for 488 new homes at Cherrywood Village, South County Dublin for Quintain Ireland.

Nestled within the Cherrywood SDZ, there is provision for over 4,300sqm of communal amenity space for residents across a series of landscaped courtyards and roofs. There is also provision for over 7,000sqm of public open space, including a neighbourhood plaza, two pocket parks, and extra cycle and pedestrian paths. Further information can be found on quintain.ie.

Cogent Associates are providing Cost Management services on this residential development that includes 427 apartments, 61 duplexes and triplexes.

Tags: sdz, quintain, planning, Cherrywood, residential

Cogent Managing Director Kevin James offers insights into SCSI findings of 13% construction price inflation in 2021, on RTE Radio 1 Business News.
The main reasons for current price inflation are high price volatility across a range of building materials — particularly insulation, cement, plasterboard metals and fuel – labour shortages and the extremely high demand for projects across all tiers as the industry continues to readjust in the wake of the Covid crisis.
The SCSI calls on government to introduce additional measures to ensure existing projects are afforded a level of price variation. This will enable contractors to respond to frequent material prices increases and ensure more balanced risk pricing.

The industry will have to step up its cost benefit analysis of materials, utilise modern methods of construction, identify innovative cost saving solutions and streamline pre-construction periods to minimise the impact of inflation.

Tags: Price Inflation, tender price index, SCSI

Another key milestone this week – planning lodged for 881 high end residential apartments, part of the Dundrum Village SHD, for our client Hammerson.

Comprising 88,442 sqm GFA, the residential element is part of a masterplan development for a mixed-use scheme and new Dundrum village quarter.

The vision for Dundrum village is to deliver a contemporary and vibrant place to live, underpinned by the re-establishment of the traditional shopping thoroughfare along the existing Main Street in Dundrum. The scheme will re-establish the building line on Main Street, create new public spaces within and through the site, alongside a series of connected and landscaped courtyard developments.

Cogent are providing Project Management Services and are working with GRID architects and O'Mahony Pike Architects on this new development.

Tags: Dundrum, Hammerson, Masterplanning, residential

Planning permission has been lodged for over 800 social housing units at Castlelands, Balbriggan, Co Dublin.

Cogent are providing Project Management services on this new residential quarter for the Land Development Agency. The development will deliver a sustainable residential community, comprising a choice of high quality new homes, with a mix of dwelling types, sizes and tenure.

In addition to Castlelands, Cogent are working with the LDA to deliver social housing at St. Kevin's Hospital site, Cork.

Tags: Castlelands, LDA, Social Housing

In just over a week, we have raised €10,175 for the Irish Red Cross Ukraine Appeal.

As part of our fundraising, Cogent management and staff walked/cycled/swam the distance between Ireland and Kyiv – c. 2,788km.

We were overwhelmed with the enthusiasm and support we received from everyone who got involved, all of whom were only too delighted to be able to help the people of Ukraine.

All monies raised go directly to the Irish Red Cross. Many thanks for your generosity.

Tags: Ukraine, fundraising

Cogent celebrated two project wins at last night's Irish Construction Industry Awards – Ropemaker Place and Grangegorman TU Campus.

Great to see these two projects getting industry recognition. Cogent provided both Project and Cost Management services to the Ropemaker Place development of luxury apartments in Dublin and Cost Management and full M&E Services on the new Grangegorman Printworks Studio and modular built Sports Changing Facilities.

ICIAwards, Ropemaker Place, Grangegorman, Awards

Despite the many challenges the Construction industry is facing, 2022 is set to be a transformative year for the construction sector, with an acceleration of the use of modern methods of construction and digitisation to meet ambitious, but very real, targets for housing and sustainability.

Many factors have influenced this move, besides the need to meet housing and sustainability targets; namely government investment in innovation, the demand from indigenous and multi-national employers for smart-tech and climate-friendly initiatives in their buildings and, indeed, the need to attract a young tech-savvy workforce into the sector.
Five game-changer technologies that will lead the way in turning the dial in the construction sector in the years ahead:
1. Offsite Construction

Modular construction – construction modules that are constructed in a factory and assembled on-site – has been around for years. The difference now however is that modular construction can be the answer to delivering retrofitting targets.

In Ireland modular construction is already being prioritised by local authorities and housing bodies, as well as some private investors, but one of the key reasons why modular housing is making this list is that several Irish contractors have developed fabrication facilities to manufacture modular elements, which until very recently could only be sourced from abroad. This will enable faster and cheaper production as we scale up and standardise design. With much of the work done upfront in design and manufacture, less time and fewer trades on site, the recently published CIF MMC report predicts a 45% reduction in material use and 50% reduction in waste generation.

In the UK and The Netherlands, councils are using modular construction to retrofit old, cold and badly insulated local authority housing by wrapping buildings in prefabricated, insulated walls, fitting solar panelled roofs and installing heat pumps. Individual houses are being 'wrapped' in as little as 10 days.

2. BIM (Building Information Modelling)

Building Information Modelling (BIM) facilitates digital walk-throughs of plans and collaboration between all trades. It has been around for years, but adoption is ad hoc. In the UK it is a mandatory tool for public contracts and there is now government and Enterprise Ireland support for it here, with the BIM Innovation Capability Programme for Ireland tasked with widening its use in Ireland.

Once it becomes a requirement in Ireland, it will not only provide greater visibility but will naturally lead to greater collaboration and unity of processes within the construction industry. BIM levels 2 and 3 are currently used, but the possibilities are great with 4D and 5D BIM, which incorporate programme information and real time costing within the BIM drawing models and allow programmers to show, on a computer, how a project will be built over time and the cost implications of design revisions. This allows better insights into the programme and site layout issues ahead of time, again preventing delays and increasing accuracy.

3. Camera Technology

Camera Technology is being used in several different ways, including Augmented Reality (AR), drones, camera-mounted hard hats and fixed cameras on site, all with the aim of capturing live information and comparing as-built construction against the digital design and agreed programme. This then feeds back to project software, updating live project dashboards and flagging any issues in real time.

The ability to carry out remote inspections with cameras and drones was invaluable during lockdown. Going forward, it gives greater flexibility in working practices and leads to faster detection of errors and discrepancies between the design and the build, which speeds up the QA/QC process.

For example, AR, which operates via a hard-hat with flip up visor and phone app, enables instant decision making and, as with all these camera technologies, includes image storage, creating a single source of truth which should lead to faster resolution and ultimately, fewer disputes between designers and contractors.

4. Smart Buildings Technology

Most people are familiar with smart tech in their own homes for central heating or lighting control, but for large commercial and residential buildings smart technology is also used to monitor building occupancy and usage.

Data from Wi-Fi and Bluetooth sensors is fed into a building information system, which gives much greater clarity of the costs involved in running a building up front and over the life of the building, making the building more cost effective and efficient to run. Very soon it will be the norm for most buildings as it ticks all of the efficiency, visibility, adaptability and sustainability boxes.

5. Carbon Calculating Software

Carbon Calculating Software is an important technology for the construction industry given Ireland's commitments to addressing climate change. As the construction industry accounts for about 38% of all carbon emissions into the atmosphere, mainly due to the use of concrete, research into ways to monitor and reduce carbon emissions has been accelerated and the rush is on to design buildings with an embodied carbon reduction strategy in mind.

Carbon calculating software measures the embodied carbon impact and material efficiency of a building before its built. These measurements are not just for the build phase but the lifetime of the building. The data from these assessments allows those involved in the design stage to make design and materials choices from an informed position. The software is relatively simple to use and is increasingly used by architects, designers and consultants across the industry.

Tags: Innovation, gamechangers, Blog Series

Cogent Managing Director and SCSI vice-president Kevin James shares concerns around viability and procurement in the construction sector with the Sunday Independent Newspaper.

Since publication, we have already seen significant increases in energy prices, timber and steel.

SCSI/PwC Construction Market Monitor 2022

Tags: Sunday Independent, Construction Market Monitor, SCSI

Cogent Associates are happy to announce that we have launched a fundraising initiative to raise money for the people of Ukraine, through the Irish Red Cross and their Ukraine Appeal.

From Monday 14th March to Sunday 20th March Cogent management and staff will walk / cycle / swim the distance from Ireland to Kyiv, approximately 2,788km, in a concerted effort to raise money for the Irish Red Cross, who are providing much-needed relief in Ireland and in Ukraine (with water, food, medical supplies, emergency shelter, etc).

We are looking for support by way of donations. All monies raised go directly to the Irish Red Cross.

Ukraine, fundraising

Cogent Associates are seeking a highly motivated recent Graduate, in the role of Facilities Coordinator, to join our expanding Facilities Management team in Dublin.

This is a great opportunity to gain experience in the consultancy side of Facilities Management and to work on some highly prestigious projects. You will be working within a well-established team, providing administrative support to the Facilities Manager and Senior Facilities Manager.

Our Careers Page includes links to further information on this and other roles at Cogent.

We look forward to hearing from you.

Tags: Facilities Coordinator, vacancies, Facilities Management

All too often Construction is not offered to young women as a potential industry in which to start their career, but it is one that can be rewarding and there are many interesting roles from architecture to engineering to quantity surveying. Lucky for Cogent Associates, Assistant Quantity Surveyor Jessica Harris had plenty of support and encouragement from her family and her school.

We share our interview with Jessica on International Women's Day 2022, to encourage other young women into the industry and to show them what a varied and interesting career it can be.
What were your favourite subjects at school?
My absolute favourite subject at school was Construction Studies but a close second was Geography.
Did you know, while you were at school, what job you wanted to do?
Not really, I knew from loving Construction Studies so much I wanted to do something in relation to the construction industry, but I wasn't sure what it would be. My construction teacher actually recommended I looked into Quantity Surveying.
Did you go on to further study after leaving school and if so, what made you choose that course?
Yes, I studied Quantity Surveying and Construction Economics in TU Dublin Bolton Street, I went to their open day after my teacher had recommended it and I liked the look of all the modules involved in it, so I put it on my CAO.
What was your first job?
My first job was working in transition year with an accountancy firm but after transition year my jobs were all in cafés, until I worked with a QS company in my first year of college.
What made you choose the Construction Industry?
I always loved Construction; I was lucky that my school had offered it as a subject because I might not have thought of choosing the construction industry otherwise.
Is there anyone who has particularly influenced or inspired you in your chosen career?
My Dad always pushed me to go into construction because he knew I loved it. So as clichéd as it sounds, I would say my Dad.
Did you come across any hurdles along the way?
I can't think of any, so no I didn't really.
You now work for Cogent Associates, as an Assistant Surveyor, what do you like about your job?
I like how every day is so different working with a variety of different projects, I'm constantly learning!
Where do you see yourself in the future?
Definitely, in the Construction industry, I know it's the right industry for me
What advice would you give to any young woman considering a job in the construction industry?
I think if you're thinking about it definitely look into it, attend open days and ask questions and if you like it absolutely go for it! It's such an interesting industry to be a part of, it's constantly moving and changing, no two days are going to be the same and the industry needs more women.

Tags: IWD, careers

Great to see success for our client Rohan Holdings in attracting biotech and pharma clients to their impressive portfolio of warehouse and logistics facilities.

The Irish Times reports recent lettings to Thermo Fisher, Bio-Techne and VWR.

Cogent have had the pleasure of working with Rohan Holdings for several years on these impressive developments, all of which target LEED silver sustainability credentials.  We have delivered almost 1,000,000ft² of logistics space over the past number of years. Commissions include Dublin Airport Logistics Park (DALP) and more recently, South West Business Park.

Tags: Rohan Holdings, Biotech, Logistics, Warehousing, Pharma

Planning permission has been granted for the extension and redevelopment of the Treasury Building, an office scheme in Dublin, for Google Ireland.

Cogent look forward to working with Google and the wider team to deliver the Treasury Building and nearby Annex, which will create a new company campus at Grand Canal Street Lower in Dublin.

The redevelopment of the Treasury Building will provide 7,802sqm of additional office floor space resulting in a total of 20,933sqm floor space. Cogent are providing Cost and Project Management Services.

RTE Coverage, 1st Feb 2022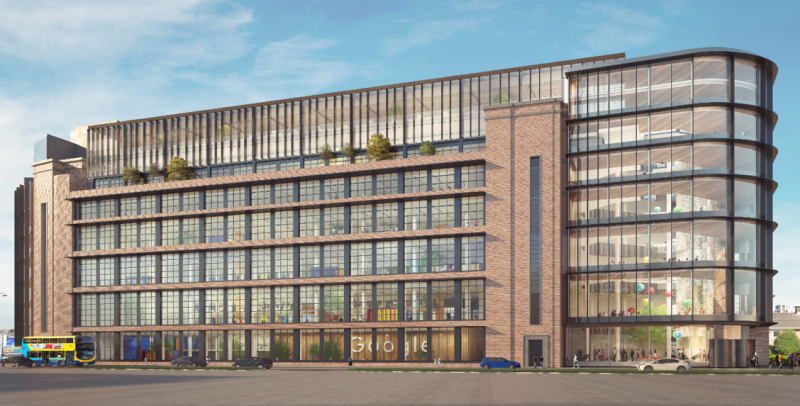 Well deserved praise for the Cogent Opera team in the Irish Examiner:
Due to Covid, all non-essential work ceased in early January and sites did not reopen until early May. That took more than five months out of our demolition and enabling works programme and yet as we came towards the close of 2021, we had 75% of these works complete, and that's testament to the work of our own team, our project managers Cogent Associates and contractors John Sisk & Son as they made up so much of the lost ground since May, said Limerick Twenty Thirty Spokesperson.
Cogent is overseeing a range of Integrated Project Management services under a single appointment on the Limerick Opera site. The 3.7 acre "mixed-use" development remains on course to be delivered over a six-year period.
For more, read the Full Article.
We are delighted to introduce to you a number of new starters who have joined Cogent Associates in recent weeks and to congratulate Barry Smith, Laurence Conran and Abigail Donnelly on their recent promotions.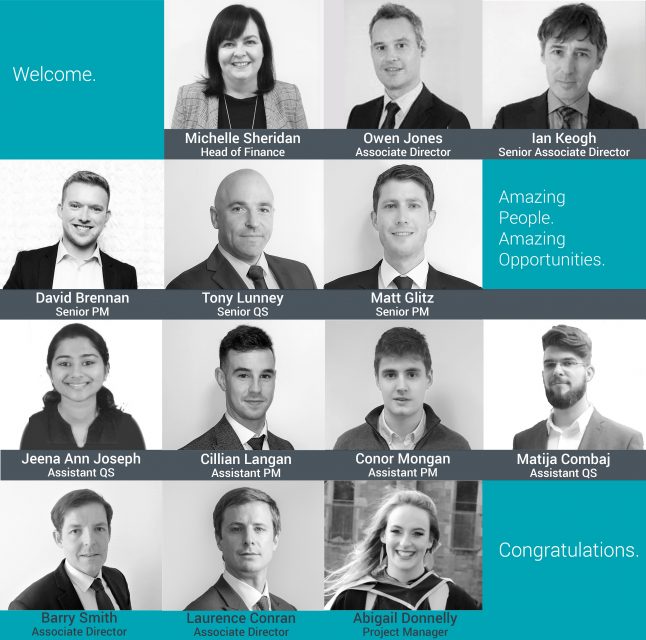 If you are interested in a career at Cogent Associates, see our Careers Page for the latest vacancies.
In this instalment of our Housing for All Blog Series, we look at the new replacement to the Strategic Housing Development bill – the Large-Scale Residential Development bill (LRD) 2021. An ever-changing bill that finally came into law on the 17th December 2021.
The LRD process, much like the SHD process, is designed to fast-track the planning decision-making process, thereby allowing for the faster delivery of housing. It covers developments of 100 housing units or more, student accommodation developments comprising 200 bed spaces or more, or a combination of same. It also includes a three step process of pre-application consultation, planning application stage and an appeal stage, however the main difference with LRD is that the first two stages are carried out by local authorities and the third stage, where required, with An Bord Pleanála.
There is no doubt that change is needed – in the 5 years that the SHD has been in existence, it seems to have over promised and under delivered. Planning is still ranking number 1 in the obstacles to the delivery of new housing in Ireland*. Over 27% of decisions were held up in judicial review, adding further delay to final decisions and additional cost to an already costly process.
In fact, of the 223 development proposals granted permission under the SHD system, only a third (72 proposals/8,700 units) have commenced and 138 have yet to commence. And although 2021 has seen an increase in commencements, these are mainly from the lockdown backlog and this will most likely taper off in 2022, owing to the reduction in SHD planning permissions granted in the first 3 Quarters of 2021 (a 29% reduction in apartments and 73% reduction in multi-housing unit developments).**
The LRD is said to position itself to enable the planning system to become more responsive to the requirements and complexities around housing delivery at a local level and to tease out any issues at an early stage. The focus is on consultation at a local level and adherence to local development plans. In short, it should, in theory, reduce the number of LRD applications being referred for judicial review, which would fundamentally speed up the process and progress of developments.
Ironically, the process of creating the new LRD bill, with its various iterations, objections and speculation has in fact added to the uncertainty around large-scale residential development. The lack of clarity has made it difficult for developers and investors to calculate the viability of schemes and increased the risk of investment. It has, in some cases, led to developments being put on hold until certainty is provided.
These are delays which the Government can ill afford, with housing targets set at 33,000 new homes per year. We may well see a backlog of applications, now that the bill has been passed, adding further pressure to under-resourced local authorities and an already overstretched planning system.
But will the LRD bill lead to a more efficient process and the faster delivery of housing? Its success is very much dependent on the resourcing of local planning authorities. If not properly managed, this could potentially lead to an increase in applications being refused.
One wonders whether a fast-track system has a place in the planning process, or should it have been scrapped altogether? After all, the SHD arrangements were never intended to be a permanent development consent process.

Although delays and issues around planning in Ireland are much talked about, there are changes underway, with a major overhaul of the planning system, designed to make it more efficient and to speed up the end-to-end process. The digitisation of planning applications is expected to be rolled out on a county-by-county basis from early this year and in place by the end of 2022. An Bord Pleanála have also announced they intend to secure additional resources and increase staff numbers and the same has been promised for local authorities, with an emphasis on increasing the numbers of planning specialists. Unless these changes happen, the LRD process may very well suffer the same fate as the SHD.

The argument for replacing SHD with LRD is not entirely convincing, however the priority now has to be speed and clarity in the planning process and better resourcing at a local level, if the annual housing targets are to be reached.

Dates to Note and Transitional Arrangements from SHD to LRD

The LRD bill came into law on the 17th December 2021.

Proposed SHD developments which have already been the subject of an SHD opinion from the Board on the commencement of the Act will have 16 weeks to submit an SHD application from the date of commencement of the Act.

Proposed SHD developments in respect of which an SHD opinion is awaited from the Board on the commencement of the Act will have 16 weeks to submit an SHD application from the date of receipt of the opinion.

Development proposals which have not commenced the SHD process on the date of the commencement of the Act – 17 December – will be required to go through the new LRD process.

 * PII Housing Completion survey (Nov 2021)

** CSO Planning Permissions

(This Blog article was updated on the 11th January 2022 to reflect the enactment of the LRD bill into law on the 17th December 2021.)

Tags: LRD, Housing for All, SHD

Cogent are delighted to announce the appointment of Midland Construction as main contractor for the new BioConnect Innovation Centre in Monaghan, on behalf of our client Bioconnect Innovation Centre CLG.

This represents a critical milestone in the delivery of a new state of the art agfood research and innovation facility in Monaghan.

The project has been designed to BIM Level 2 standard, with federated models used to coordinate the tender stage design information. This ensures that coordinating the interfaces of the Architectural, Structural, Mechanical and Electrical installations is substantially resolved before the project is constructed, mitigating any potential issues and cost overruns for our client.

We are providing Project Management services and we look forward to delivering the finished building alongside the wider team.

innovation centre, monaghan, Agfood, BioConnect, BIM

Demolition of the old library building follows the completion of the first parcel of works for the Cogent Project Management team – a significant step in the wider Opera site urban redevelopment scheme and a remarkable achievement considering the challenges faced over the last 12 months.

The first parcel of works comprised the temporary relocation of Limerick City Library and Limerick City and County Council administration offices from these now demolished buildings to the repurposed and refurbished Barrow House.

This mixed use development comprises approximately 550,000ft² of hotel, commercial office, retail and residential accommodation over a shared basement with over 57,000ft² of public realm space, delivered over multiple phases on a 3.7 acre site.

Cogent Associates are providing Cost and Project Management services from the initial planning consent of the scheme through to procurement, construction and completion of the overall Campus.

Video Footage, courtesy of Limerick Twenty Thirty, shows the demolition of the old library building on Project Opera, Limerick.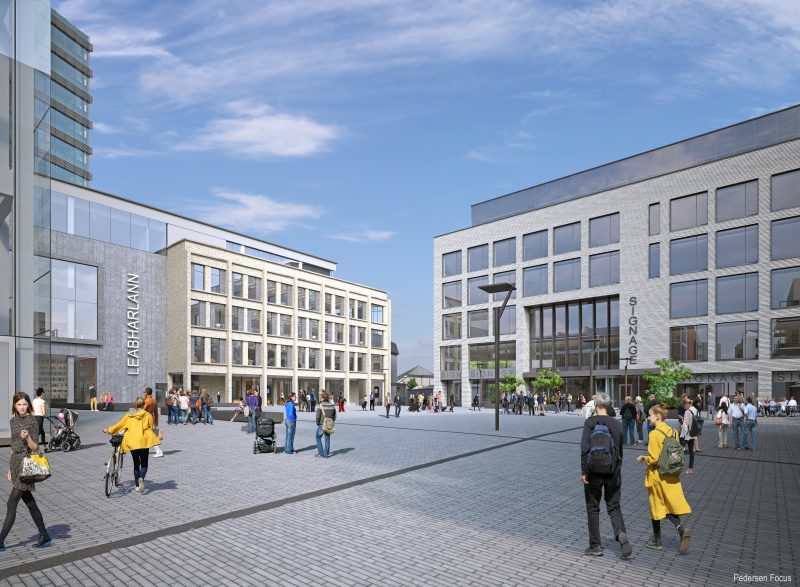 Tags: Limerick City Library, Project Opera, Demolition, Limerick Opera

Cogent Associates' Anthony McCarthy joined the retrofitting discussion on RTÉ Radio 1 this morning, discussing the challenges facing the industry in retrofitting Ireland's housing stock and reaching the 2030 target of retrofitting 500,000 homes.

Listen back RTE Radio 1, 2nd November 2021 – Retrofitting

For more on retrofitting, read our Retrofitting blog, the first in our Housing for All Blog Series, where we dig deeper into the Housing for All plan; looking at different areas of it, identifying some challenges and proffering some solutions.

Tags: Retrofitting, Housing for All

Cogent Associates Managing Director Kevin James shares some insights into the challenges facing the construction industry in a post-Covid environment, in the current issue of  The Public Sector Magazine – recommending due diligence reviews on the supply chain for all public sector projects and how an understanding of the factors affecting a project is key to determining viability and value for money.

Managing Director of Cogent Associates Kevin James explains, "We are engaging with clients at a time when the industry is facing a whole new set of challenges, post Covid and as a consequence of Brexit. Discussions are focused on the direct impact this will have on their projects progressing, considering construction is experiencing skills shortages, material shortages, inflationary increases, regulatory changes, as well as increased insurance premiums and claims.

"Contractors are dealing with immediate shortages in the supply of steel, timber and cladding and some are quoting a 10% increase in tender prices. Skilled labour is in short supply – AHBI is reporting that over 10,000 wet skilled resources left the country during Covid and have not returned – and there are reports that some are remaining on PUP payments rather than returning to work. While both public and private sector clients compete for the same limited resources, the construction industry is simply not in a position to deliver on previous commitments. It is essential therefore that project & cost managers reassess the supply chain with effective and ongoing due diligence exercises."

Awareness and a detailed understanding of the factors affecting a project is key. For example, clients who have not yet appointed a main contractor may face less interest from contractors and the likelihood is that they will incur increased costs. This affects both viability and "value for money" assessments. Similarly, those who have appointed design teams and contractors face the financial uncertainty of claims for prolonged delays during Covid 19.
Knowledge and visibility of what is coming down the line is more necessary than ever to proactively manage risks and reduce any negative impact.
"The months ahead will be very challenging and proactive measures can help to alleviate the burden. Fundamentally however, regulatory reform is needed to provide the flexibility required to respond, in particular public procurement rules and the Capital Works Management Framework (CWMF). For example, the residential sector is predicted to deliver 16,000 of the required 33,000 homes in 2021, however the time required to procure individual firms or multidisciplinary teams, to complete the design process and procure the contractor is too complex and too long, making it difficult to scale up to meet the predicted levels of social and affordable housing." James continues. There is no flexibility in the tender award process to allow for legitimate price increases, such as the escalating material costs that contractors are facing at the moment, which is resulting in them having to withdraw their tender offer. If this is permitted to continue it will negatively impact on the governments' ambitious Capital Expenditure programme.
"Equally, the planning process, which has been subject to much debate, does not provide the surety needed by clients to manage programme risk. As such, resulting delays lead to increased commercial risk, affect viability and compromise quality.
Further clarity and decisiveness is required from Central Government for the replacement to the Strategic Housing Development planning process, which will be crucial for the delivery of the current pipeline and future growth.
"Whilst the norms have been challenged and we have been forced to transition, there are encouraging developments within the construction industry as it continues to embrace innovation and technological change. Great strides have been made in the development of modern methods of construction, as well as sustainable and energy efficient design principles and practices.

The full article is available on page 120 of  The Public Sector Magazine.

Tags: Public Sector Magazine, Due Diligence, kevin james

Over the course of the coming weeks, we will be delving deeper into the Housing for All plan, exploring how this well intended strategy to solve a nationwide housing crisis will be delivered – or if it will be deliverable at all.

Fundamentally, we admire the plan's ambition. We believe the timing is right and are keen to see how it will evolve to overcome the many challenges it faces. We also believe that patience will be required as progress will be slow – so much so that it may fall, at best, up to 5,000 houses short of the average annual target for the first few years, as the legislation and incentives are put in place and the industry mobilises.

Given the impacts of Covid-19, the skills shortages and materials sourcing challenges alone, it is a remarkable achievement that the industry is on target to deliver c. 22,000 completions in 2021 (according to the BPFI), noting this is 10% higher than the previous year. Based on this evidence, it's not hard to see that ground will be made-up over successive years of the plan, especially if it is managed correctly, with period reviews to evaluate progress and address any issues that are hindering progress.

The retrofitting programme, which is an important link in the chain, is a perfect example of the challenges that lie between the strategy and its execution. It's a fine statement of intent: 300,000 houses by 2030, but as a means to providing residential homes, quickly, retrofitting appears to provide the quickest win, as these properties are in towns and villages across the country, where services and infrastructure (i.e. utilities, amenities and transport) are already in place.

It is also a very sustainable way to provide housing – as we are repurposing rather than building from scratch, so significantly less whole life embodied carbon is emitted. What's more, retrofitting supports the objectives of the 15 Minute City and the Government's Town's First initiative, where places of work, education and social needs are all local to place of residence. An aspiration that has recently become even easier to achieve with the post-Covid hybrid working model, seeing more people working from home.

Based on the figures committed to in the plan and support from the EU recovery fund, the financial resources may, for once, not be the biggest issue in executing the retrofitting plan but, instead, putting in place the administrative systems and incentives required to deliver what tend to be more complex projects.

The reality is that many of these buildings are old and quite often protected structures, which were never designed with modern Building Regulations, fire and disability access requirements in mind, so need to be brought into the 21st century. However, due to their nature, the actual scope of the project will only be fully known when the opening up works begin.

Health and safety issues arise, as most properties are adjacent to occupied properties and although services may be running to these properties, those services will need to be inspected and in some instances replaced to comply with current regulations. Not to mention the potential planning issues that may arise. The government has suggested that change of use retrofit projects may be exempt from planning, but we can't foresee this being extended to protected structures.
For the retrofitting plan to work, what we really need is easy access to guidance, resources and the funding.
Significant incentives will be required to encourage individuals to view retrofitting as an attractive and viable proposition and the 35% grants that SEAI are offering are not incentive enough to renovate properties, requiring significant levels of upgrading. It may be time to consider a whole different approach that sees the prospective owner as the solution to bringing our dilapidated, vacant properties back to modern, energy efficient housing stock, much like Italy's incentive scheme.

Begun in Sicily in May 2020, as part of Italy's economic recovery programme, Italy's 'One Euro House' scheme saw derelict houses offered for €1. With reasonable conditions such as a nominal deposit and a requirement to commence work quickly once the building permit has been issued, it would appear that this scheme has proved to be very popular.

Similarly, the Italian 'Super Ecobonus' scheme effectively pays homeowners to make their home more energy efficient by funding 110% of the renovation costs through fiscal credits. By the end of March 2021, over 10,000 constructions worth €1 billion were in progress or successfully completed thanks to the new schemes. Residential building renovations are now up by over 500% since the Super Ecobonus was introduced, with the scheme hailed as a welcome boost to economic activity by the Italian building sector.

On the face of it, 110% may appear overly generous, but if a similar plan was coupled with the reintroduction of local authority commercial charges for vacant properties and the introduction of the Vacant Property Tax, it may be enough to unlock those vacant town centre properties, that would be more cost effective than building from scratch.

The fact is that upgrading the country's housing stock is an extremely efficient and sustainable way of helping to meet our housing targets, but the bottom line is, the success of it is down to incentivising people to do it.

Tags: Blog Series, Retrofitting, Housing for All

The significance – and scale – of the Housing for All plan for our industry, indeed for the nation, is such that weeks on, it is still being digested and will most likely be chewed over for many weeks and months to come.

Fundamentally, the immediate critique must have been palatable for Minister for Housing, Local Government and Heritage Darragh O'Brien and his officials.

From a Cogent perspective, having had time to consume and break it down in more detail, we like the ambition and intent. We believe in its potential.

However, consistency and commitment are going to be key as this plan is going to be a slow-cook for sure, and not without its hiccups.

Too many cooks may, indeed, spoil the broth but in this instance one of the big challenges is keeping all those with a hand in this pie onboard, working together.

There's an 'all in' approach almost required here; we're that starved of housing that we need to, in so far as is possible, bring everyone together on this one – 'all-of-government' (if that's at all possible), local government, private sector, etc.

The plan certainly does not need political opportunism getting in the way.  That's not to suggest that all is perfect, that we like everything on the menu. Far from it.

As the weeks and months go by, elements will be picked apart. Only last week, for example, we heard serious concern from the third-level sector that the extension of borrowing facilities, as provided for in the plan, will do little for them if rental yields won't cover their borrowings, not least with materials costs escalating as they are.

There are other examples where Housing for All is not quite there, but, by and large, it is a fair start but with a tough course to follow. It may, indeed, get worse before it gets better. But it will be about buying-in and staying the course because if we don't, we'll be no better off.
In summary at this juncture, this is just the beginning and not even the beginning of the end. We believe it's the right course. So, let's summon the resolve and get on with it!
Over the coming weeks, we will be digging deeper into the 'Housing for All' plan; looking at different areas of it, identifying some challenges and proffering some solutions, starting next week with a look at 'retrofitting'. If interested, make sure to follow us for more updates.

Tags: Housing for All

Henry J Lyons Architects have been appointed to design the 14 storey Commercial Tower, Public Library and The Granary courtyard at the Opera Site in Limerick.

This appointment, complements the previous appointment of COADY Architects to One Opera Square and represents significant progress in the development and realisation of the Opera Site development. A project that Cogent Associates are very proud to be delivering for Limerick Twenty Thirty.

Tags: Limerick Opera

We are delighted to promote the launch of www.bolandsmills.com on behalf of our client Google Ireland – an exciting new Placemaking concept which aims to bring together independent restaurants, café bars and leisure offerings, a new food marketplace, public realm and cultural spaces.

Cogent Associates are providing Project and Cost Management consultancy services that includes assisting in the development of the Landlord leasing strategy, to facilitate small and emerging traders to occupy the spaces. Congratulations to Cogent's Cormac O'Neill, Johan Schnitter and David Lyons who have been instrumental in bringing this project to fruition.

The leasing process of the units is now open to applications and interested parties should contact CBRE Retail in Dublin.

Located on the waterfront within the Grand Canal Dock, the site has a rich history and industrial heritage and has been designed with community at its core, offering new public and cultural spaces, accessible during the daytime, evening and weekends. There is a 'community heart' throughout the development and in the centre of the space is a Building dedicated to community and cultural permitted use and is available to suitable operators as part of a Landlord Leasing Strategy.

A reimagined public realm, streets, playground and walkways have been designed using Universal Design standards. The various retail units come with cafe, retail, restaurant and leisure permitted uses in addition to a food marketplace use that will be home to multiple traders.

Cogent Associates provided pre-purchase Technical Due Diligence services for the development of Bolands Quay and our teams are currently providing Project Monitoring services of the Developer's Base Build Works, Project and Cost Management services for the Cat A and B fit out of the towers, including the creation of two link bridges, and for the above Placemaking scheme.

Boland's Mill, Google

We are delighted to announce the appointment of Associate Directors Janine Burke, Brian Healy and Brendan Dooley to our PMQS teams, together with the promotion of Bryan O'Reilly to Senior Associate Director and Gayle Foulds to Associate Director Marketing & Bids.

Together they bring a wealth of experience and skills to the Cogent team. Welcome and congratulations to all.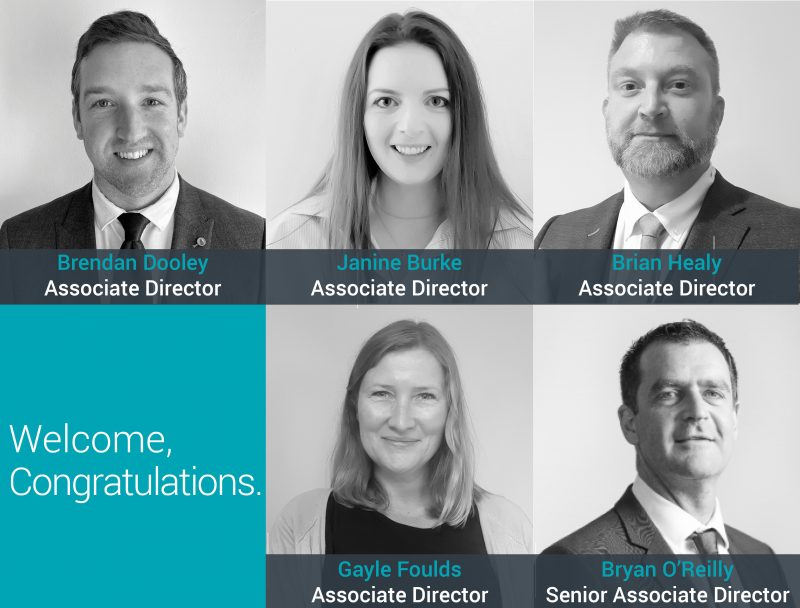 Tags: Senior, Management, promotions

Cogent are nearing completion of the first of a series of biomedical facilities for a US multi-national.

As Construction Manager, Cogent has led all facets of design, planning, procurement, construction and fit-out of this circa.20,000sqft facility, on time and to budget.

For more on Cogent's Construction Management service: Read More

Tags: Biomedical, Laboratories, Life Sciences

Planning permission has been granted to Aldi to build a new store on Roches Street, Limerick City that will be powered by 100% green energy.

Cogent Associates have been working with Aldi since 2004, delivering new stores and refurbishments under the Project Fresh design.  The 1250sqm Aldi Roches Street store will be built as an environmentally friendly store, powered by 100% green electricity and free-to-use electric vehicle charging points.

Tags: Limerick, Green Energy, Aldi

We are delighted to announce that Ropemaker Place has won Building of the Year for the Residential Private Rented Sector.

Cogent Associates provided Project and Cost Management Services to Marlet Property Group for this Cardiff Lane development that began as a brownfield site.

It now boasts the LEED Platinum certified Sorting Office and award winning Ropemaker Place, high end apartments.

Tags: Ropemaker Place, LEED, Cardiff Lane

The redevelopment project for Dalymount Park is now underway thanks to funding secured by Dublin City Council, so design and planning work will now commence for the creation of a brand-new c6,000 seat stadium. Cogent Associates are providing Project Management services and are delighted to be part of the overall transformation of Dalymount Park.

The proposed development comprises the construction of a new pitch to UEFA Category 3 standards that will be used by Bohemian FC and Shelbourne FC as their joint ground. The venue will also consist of a soccer museum, a new relocated library, flexible use community space as well as a new public plaza.

A grant from the LSSIF to Dublin City Council by the Department of Tourism, Culture, Arts, Gaeltacht, Sport and Media, will be used to part-fund the design and planning elements of the project.

We look forward to working with all of the local stakeholders.

For More: Dalymount Park Concept Video

Tags: Dalymount Park, Sports, Dublin City Council

Some optimism for the construction industry as residential  projects resume on site. Rapid build modular systems and materials such as room pods and ICF will ensure that social housing developments such as Cluid's The Gallops, Co Cavan and Milltown, Co Kerry, where Cogent are acting as ER, can proceed in earnest.
Modern Methods of Construction
An increasing number of residential projects are using rapid build modular systems to improve efficiencies in programme, consistency in design and to reduce the number of personnel on site. Housing Associations and Councils have been particularly quick to adopt these methods in the delivery of social housing. We are currently on site with Cluid Housing Association and Dublin City Council using the following methods:

The Gallops, Co Cavan – 34 houses being constructed using prefabricated room pods. Constructed off site, in a controlled factory environment, delivered and lowered into position. The first 12 units are now fully occupied and were completed prior to Christmas. Upon site reopening in early April, 10 more units were delivered and fully installed in the first week back onsite, with more units due for delivery shortly.

Milltown, Co Kerry – 54 energy efficient houses, using Thermohouse ICF (Insulated Concrete Form), which is an all-in-one lightweight system comprising interlocking walls, floors and roof panels which are produced in a controlled factory environment before being delivered onsite and pieced together like Lego. Cogent worked with MC Group in delivering a similar scheme in Killarney which completed in late 2020 and delivered 61 units (youtube video).

Dublin City Council – 261 new homes across four sites delivering a mix of one, two and three bedroom apartments and houses – incorporating the latest renewable energy systems and 2D panelised materials. This project is the first of its size and scale within the state of Ireland. The technical requirements are onerous and one of the key issues addressed within this project was a review of the acceptable certification of materials and specifically the certification of composite solution being proposed.

Cogent Associates are providing Employer's Representative Services to Cluid Housing Association and Cost Management Services to Dublin City Council.

Tags: modular housing, modern methods of construction, Cluid Housing, Dublin City Council

We are delighted to report that planning has been granted for this Land Development Agency social housing development in Cork. This development has been positively received by the local Cork community and we are pleased to see such favourable reporting in the local press (see below). This is testament to the effort put in by the team during the design and planning stage of the project.

The development of over 260 homes, for which Cogent is providing Project Management Services will offer a mix of town houses, duplex apartments, 3 and 4 bedroom duplex townhouses and walk-up apartments. Plans also include the conservation and renovation of the former St Kevin's Hospital 'protected structure' into apartments, a creche and Office Enterprise Centre.

Credit is due to a strong team, including our client the Land Development Agency, Reddy Architecture + Urbanism, Barrett Mahony Consulting Engineers, EDC – Engineering Design Consultants Ltd and Tom Phillips + Associates.

Irish Examiner, 20th April 2021

Irish Examiner 'Opinion', 20th April 2021

Tags: LDA, St Kevin's Hospital, Social Housing

Grangegorman Printworks, designated Essential Works, is back on site this week following a staggered resumption of works.

Cogent Associates are providing Cost Management and M&E QS services to deliver this steel framed building that will include teaching and technical support spaces associated with print-making and screen printing.

Full credit due to the Grangegorman Development Agency and the Design Team for working within a very challenging environment – Scullion Architects, Plus Architecture, O'Connor Sutton Cronin, Nicholas O'Dywer and contractor Weslin Construction.

Tags: Grangegorman

This International Women's Day we reflect on the challenges the construction industry faces in addressing the gender balance. At Cogent Associates, we have made a conscious effort to provide a more gender balanced office environment, but there are still obstacles to overcome, not least in attracting women into the industry. As such we are committed to taking the steps necessary to educate young women about what opportunities the industry has to offer them and the variety of roles and workplaces there are.

We are providing support and educating ourselves this International Women's Day, through our attendance at several of the #iwd2021 online events taking place, including the Construction Industry Federation (CIF) Breakfast Briefing, Society of Chartered Surveyors Ireland launch of their Mentoring & Leadership Development Programme, Business & Finance Media Group Dress for Success Dublin and Focus Ireland's Women in Leadership.

From challenge comes change, so let's all #choose to challenge.

Anthony McCarthy, Director at Cogent Associates, featured in this week's Business Post Commercial Report – highlighting the need for independent strategic review and forward planning when reimagining the workplace in a post-Covid environment.

28th February, 2021, Business Post:

"Efficiency runs central to the success of every work environment. The occupied space needs to be capital-cost efficient, deliver on required performance requirements, while considering annual running costs and environmental impacts. With so many strands to consider, sometimes fresh eyes are required to solve the conundrum of how to achieve that desired goal of efficiency.

This is the space that Cogent Associates operates in. Established in Dublin in 1999, the award-winning company has become a leading property and construction consultancy to clients in Ireland and across Europe, with facilities management an integral part of the service provided.

With development and cost expertise across the many facets that feed into how buildings are put together and how they operate day-to-day, the firm is uniquely placed to ask the right questions and present solutions that go beyond established and often outdated traditional models."

Anthony McCarthy, Facilities Management

We are currently on site with SISK providing 261 new homes for Dublin City Council using rapid build modular technology. The project is comprised of four sites delivering a mix of one, two and three bedroom apartments and houses – incorporating the latest renewable energy systems.   

Under our appointment to the DCC Framework, Cogent Associates are providing full pre and post contract Cost Management services to Bonham Street, Bunratty Road, Springvale & Cork Street. The modular method ensures that critical overarching design requirements such as scale, form, materials and spatial layout are well defined at an early stage. 

The DCC Framework of consultants is being made available to all Local Authorities and Approved Housing Bodies throughout the Republic of Ireland who also wish to develop apartment projects using this approach. This will significantly improve the timelines for procurement of design-build contractors for the delivery of housing in Dublin City and throughout the country where modern methods of construction are to be employed.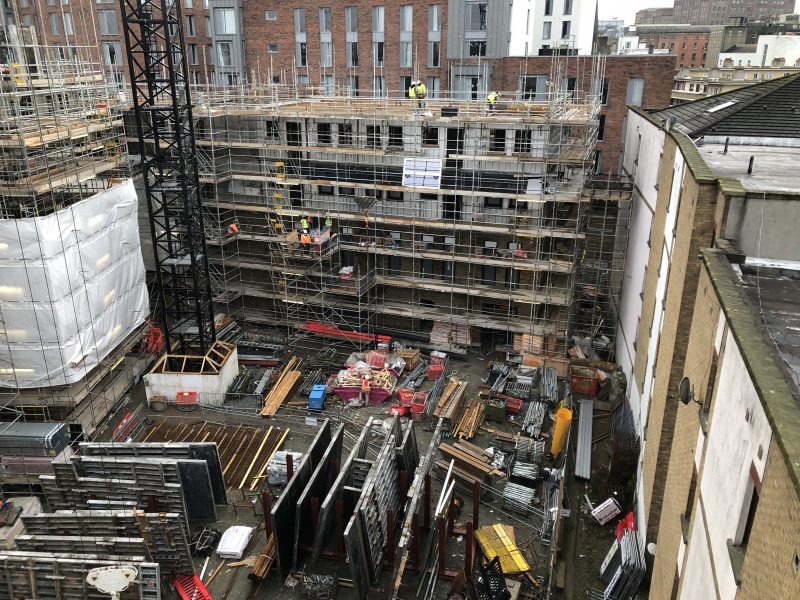 Tags: modular housing, modern methods of construction, Social Housing, DCC

We currently have a number of vacancies for highly motivated Quantity Surveyors to join our rapidly expanding Cost Management team in Dublin.

At Cogent Associates, we are committed to supporting all of our staff in building their careers through a well structured and proven career development programme and are seeking candidates who are focused on building their career with us in the long term.

You will be working within a well-defined and dynamic team structure focused on best in class service delivery, on a variety of medium and large scale building projects. You will gain experience in a variety of sectors such as commercial offices, residential, data centres, retail, education and large scale mixed use developments.

The current workload is exciting and high profile. You will be involved in all stages of a selection of interesting projects that you will be proud to be associated with.

This is a great opportunity for candidates at all levels. Applications will be treated with complete discretion.

We are an equal opportunities employer and welcome people from all backgrounds. We are committed
to creating an inclusive environment, where everyone can realise their potential and succeed. We provide
a high level of learning and development for all staff through our training and development programme.

quantity surveyors, vacancies, jobs, careers

We are seeking highly motivated Project Managers and a Senior Project Manager with between 5-10 years client side / consultancy experience.

You will be working as part of a well-established team, managing large scale construction projects, predominantly base-build and fit-out, in a variety of sectors such as commercial offices, residential, social housing, retail.

The current workload is exciting, and you will be involved at all stages of a number of high profile projects.
This is a great opportunity to build on your experience of the property/construction marketplace.

We are an equal opportunities employer and welcome people from all backgrounds. We are committed
to creating an inclusive environment, where everyone can realise their potential and succeed. We provide
a high level of learning and development for all staff through our training and development programme.

vacancies project managers, careers
Tags: Projects

Planning has been granted on this complex, multifaceted public realm project that seeks to enliven this quarter of Dublin outside of working hours, Mon-Fri.

Cogent Associates are pleased to be involved with Google Ireland, Gustafson Porter + Bowman, Henry J Lyons Architects, Ethos Engineering and CORA Consulting Engineers and proud of our Project Management, Cost Management and MEP teams for working through the various stages to get the project to this point.
Public Realm, Boland's Quay, Google

Aldi is set to open six new stores in Ireland this year and in so doing are supporting the creation of 1,050 new jobs through 2020 and 2021. This is a real positive news story for our client Aldi and for the construction sector. We are delighted to be providing QS services for several of these stores.

Aldi Expansion, Aldi

We are thrilled to have been recognised for Excellence in Collaboration in the Fit Out Awards 2020. The prize was awarded for our collaboration with Code Pod Hostel, O'Donnell O'Neill Design and NBDA Architects on Jacob's Inn Hostel, Talbot Street, Dublin.

This award recognises the collaborative efforts of the design team, working together on a fit out project that has led to an outstanding result. The design of Jacob's Inn is now the Irish benchmark for bedroom pods and as a result we have also been awarded second place for Project of the Year – Hospitality in this year's Fit Out Awards.

Cogent Associates managed the transformation of Jacobs Inn into a pod style hostel accommodation, in collaboration with Patron Capital and CoDE Pod Management, interior designers O'Donnell O'Neill Design , NBDA Architects, Knapton Consulting Engineers, Axiseng and Vision Contracting.

Tags: Jacob's Inn, Fit Out Awards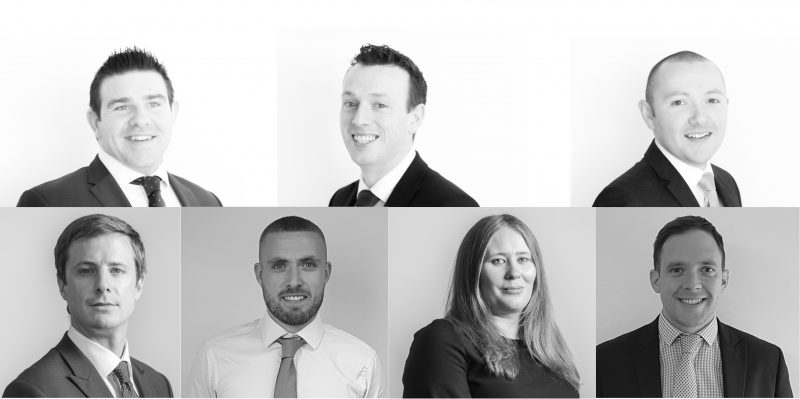 In recognition of their contribution to the continued growth and success of Cogent Associates, we are delighted to announce the following promotions at Cogent Associates:
James Clifford, Director;
Glen Roche, Senior Associate Director
Eoin Sammon, Senior Associate Director
Laurence Conran, Senior Project Manager
Stephen Johnson, Project Manager
Orlaith Nic Gearailt, Project Surveyor
Conor Willis, Project Manager
Our people are our greatest asset and as a business we strive to offer a secure, challenging and rewarding working environment, which allows staff to realise their full potential. With skilled and experienced teams we can offer our clients excellent service and in so doing, we attract rewarding, challenging and ground breaking projects for all of us to work on.

Tags: people, promotions

We are delighted to see planning lodged for St Kevin's SHD in Cork this week. A Land Development Agency (LDA) development of over 260 homes, for which Cogent is providing Project Management Services.

The development will consist of a mix of town houses, duplex apartments, 3 and 4 bedroom duplex townhouses and walk-up apartments.

Plans also include the conservation and renovation of the former St Kevin's Hospital 'protected structure' into 60 apartments, a creche and Office Enterprise Centre.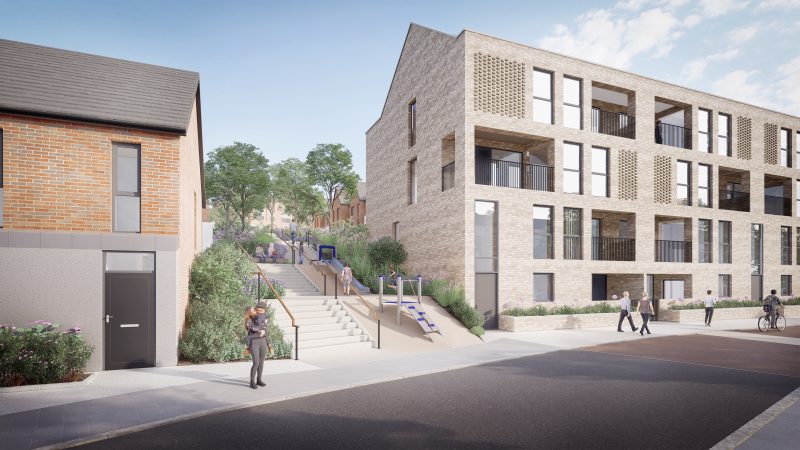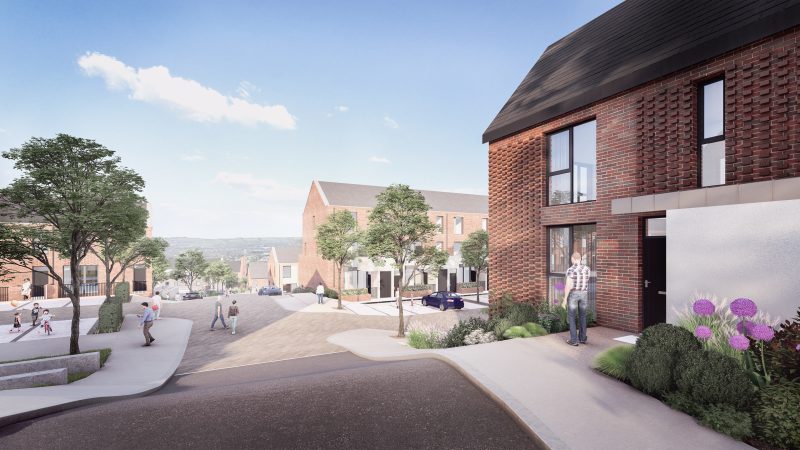 Tags: SHD, LDA, St Kevin's Hospital

Cogent's December Step Challenge is underway once again. Five teams are walking, running, cycling or swimming their way through December to help raise money for Dublin Simon Community and tackle homelessness.

Who do you know at Cogent? Find out which Team they are on and donate to keep them motivated.

We have set ourselves a target of 2,000,000 steps – please lend your support with a donation and help the homeless this Winter – every donation helps, no matter how big or small.

Thank you for your support.

Dublin Simon, charity, fundraising

Teams from Cogent Associates will be walking, running, cycling or swimming their way through December to help raise money for Dublin Simon Community and tackle homelessness.

Who do you know at Cogent? Find out which Team they are on and donate to keep them motivated.

We have set ourselves a target of 2,000,000 steps – please lend your support with a donation and help the homeless this Winter – every donation helps, no matter how big or small.

Thank you for your support.

Tags: Dublin Simon, charity, fundraising

The biggest single commercial property programme investment in Limerick and largest ever outside the capital got underway today at the Opera Site.

Having achieved planning in February 2020, the demolition and enabling works programme were commenced today by contractor John Sisk & Son Ltd at the 1.62 hectare site. Pictured with Limerick Twenty Thirty Chief Executive David Conway is Cogent Director Ciaran McArdle, Michael Collins Mayor of the City and County of Limerick and Pat Daly Chief Executive of Limerick City and County Council.

Cogent Associates are providing Project Management, Cost Management, Employer's Representative, Assigned Certifier, PSDP and BIM services to this landmark development.

Among the key elements of the project will be a 14-storey landmark office space building; a five-storey aparthotel with 13 separate apartments and retail on ground and basement levels; a 4-6-storey over-basement building with office space, retail and restaurant/café; a new state-of-the-art library plus significant public realm.

Tags: Limerick Opera

Cogent Associates are delighted with the recent planning grant for our client BioConnect Innovation Centre CLG. This facility will provide state of the art Category 2 Laboratory space and will set the bar for research and innovation hubs both nationally and further afield.

This facility is being designed to BIM Level 2 standard, with federated models used to coordinate the tender stage design information.

The project is being driven by Monaghan County Council and we are providing Project Management services, with an Integrated Design Team structure led by award winning architect Ostick + Williams.

Tags: Laboratory, BioConnect

In light of current housing supply issues, Cogent Associates are very proud to be involved in Google's local community affordable housing initiative at Boland's Mill, featured in today's Irish Times.

Cogent's relationship with Google spans more than 10 years and over this time we have worked on many exciting and sometimes challenging projects, from the award winning EMEA HQ on Barrow Street to the current Boland's Mill Quay redevelopment.

Tags: Boland's Mill, Affordable Housing, Google

Cogent Associates have been selected to provide Employer's Representative services to Clúid Housing for the delivery of 54 semi-detached, social housing units in Milltown, County Kerry.

To be constructed using the ICF (insulated concrete form) method of construction, this brings the total number of social housing units Cogent Associates are helping to deliver this year to over 2000.

Tags: Social Housing, Cluid Housing

We are pleased to see the completion of 2 levels of underpinning to create a six storey, over 2 levels basement, inner city apartment building in Dublin 2. We are providing Project and Cost Management services on this inner city build for Merrion Property Group.

This is a significant milestone that ensures the structural stability of the protected walls following the demolition of an existing two-storey structure. The project has presented many engineering challenges due to the logistics of the tight site and the impact of COVID-19, however we are pleased to see it making good progress to the next stage of construction.

Tags: Apartment, Merrion Property, Underpinning

We have recently been appointed to provide Cost Management services for the fitout of a 55,000sqft office space in Citywest for an international financial services firm.  

Designed to smart building standards, it will be one of the first fit out projects in Ireland specifically designed to take account of Covid-19's "new normal". The office will provide flexible workspace with an emphasis on a healthy indoor environment, designed in line with WELL and LEED standards. 

Tags: LEED, fitout, citywest, WELL Certification

A tough decision for anyone considering large scale residential development in the current climate will be choosing which projects can possibly benefit from the SHD route. Legislation was introduced in 2017 for a two-year period and due to its initial success, the deadline was extended until the 31st December 2021.

Whether or not the Minister for Housing introduces revised legislation or reverts to the previous process remains to be seen, either way anyone intent on fast tracking their planning application via the SHD route, would be wise to start preparations in Q1 2021.

The design and planning preparation for projects of this scale can range from 6 to 12 months, depending on the outcome of the consultation process, not to mention the current challenges that face the construction industry and economy as a whole.

Understanding the relevant planning regulations and processes and keeping abreast of any changes to legislation is critical for anyone considering residential development. We have provided links to further reading on the SHD route below.

Should you require advice on a specific development, please contact us at Cogent Associates.

Further Reading and Information:

Planning and Development and Residential Tenancies Act 2016

Review of the SHD Process October 2019

Report of the Review Group September 2019

Tags: Strategic Housing Development, SHD

Cogent Associates are delighted to be providing Cost Management services for Hartfield Place PRS scheme on the Swords Road, Dublin.

Designed over seven blocks and basement, this development will provide 475 high quality apartments including concierge services, creche, communal areas, private gym and rooftop lounge – as featured in the Irish Times.

Tags: Hartfield Place, Swords Road, PRS

We are delighted to see this stunning 262,000sqft office development completed to LEED Gold and WELL building standards.

Cogent Associates provided Project Monitoring Services on this project located on Cork's North Quays.

Penrose Dock, Cork, Project Monitoring

Cogent Associates are delighted to be part of the team delivering two new projects for Grangegorman Development Agency.

Following a disruption to the design and procurement programme as a result of the ongoing Covid 19 pandemic, we are excited to see a start on site for both the Print Works and the Sports Changing Facilities.  Full credit due to GDA and the Design Team for maintaining focus and momentum in  a very challenging environment!

Tags: Education, Grangegorman, Printworks, Sports

We are delighted to announce that Cogent Associates has been appointed as successful tenderer for the key role of Integrated Project Management on the circa €200 million Limerick Opera mixed use project.
"This is such an exciting project to be involved in as not alone is Opera of huge significance to Limerick but by virtue of what it will do for the regional economy in the Mid-West, it will have national significance. It is a 'key-note' development in line with the government's Rebuilding Ireland 2040 plans. Outside of Dublin, this commercial development is most significant and, with funding already secured, works are commencing on site."

Kevin James, Cogent Associates Managing Director
Cogent will oversee a range of Integrated Project Management services under a single appointment, that includes Cost Management, Employer's Representative, Assigned Certifier,  PSDP and BIM.
"The appointment of Cogent Associates is a key final step in getting this transformational project underway.  We've gone to the market and procured a leading project and cost management company that will now put a team in place to manage all key areas of the project and report directly into us.  They will procure the various contractors and supervise the works to ensure they are completed to the best international standards we have set out for the project."

David Conway, CEO Limerick Twenty Thirty
Tags: Limerick Opera, Mixed Use

Work has commenced on this newbuild Older Persons social housing development located at Fernwood Park & Maplewood Heights, Tallaght.

Cogent Associates are providing ER services to Clúid Housing and age-friendly housing provider Clann for this project.

The development, located across two sites will provide a total of 40 residential units, predominantly one bedroom with some two bed units, designed to overlook open spaces and landscaped areas.  Communal and community facilities will be provided at ground floor level of the Maplewood apartment block.

(CGi kindly supplied by Van Djik Architects)

Tags: Older person housing, clud, fernwood, maplewood, Social Housing

Retained by the Land Development Agency since 2018, our work as Project Managers continues as a pre-application is lodged with An Bord Pleanála for 274 dwellings, a creche and an enterprise office centre on the former institutional lands of St Kevin's, Cork.

With a mix of townhouse and apartments, this development includes the conversion and renovation of the existing St Kevin's Hospital protected structure and is designed to address the housing shortage in Ireland.

LDA, St Kevin's Hospital, Land Development Agency, Social Housing

Great to see that construction works at Boland's Quay have resumed, with new operating procedures in place.

Cogent's relationship with Google spans more than 10 years. We were appointed as Programme Managers in April 2010 to coordinate the development and delivery of a Masterplan, for a 4,000 person European HQ Campus in Dublin City Centre.

Since then, we have coordinated the delivery of high quality fit-out, refurbishment and upgrading of recently leased and currently occupied properties, spread over thirteen separate office buildings, across various Dublin city locations, including associated infrastructure requirements.

Tags: Boland's Quay, Google

We are delighted to congratulate our client Iconic Offices on achieving WELL v2 Gold Certification at The Lennox Building. The first WELLv2 certified project in Ireland and the first WELL certified flexible office space in Europe. Never before have healthy buildings been so topical and we will no doubt see a significant increase in the number of buildings designed to WELL certification and other standards that have a positive impact on human health and wellness.

Tags: WELL Certification, Iconic Offices

Cogent Associates is back on site providing Employers Representative Services to Cluid for the delivery of essential social housing in Dublin, Cavan, Killarney and Dingle.

The range of housing and apartment types is intended to respond to both general and special needs, with scope to accommodate families of varying size, single people, older persons and people with disabilities.

A resumption of operations has been made possible thanks to careful planning and review of the health and safety documentation and procedures by the project team and the client and the willingness of all to comply to the new Health & Safety Standard Operation Procedures. It is encouraging to see signs of recovery, with construction sites gradually reopening, safely.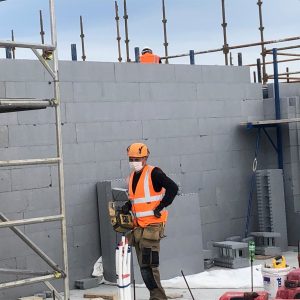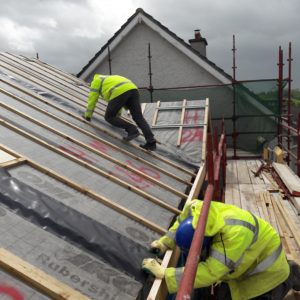 Tags: Construction Sites, Social Housing, Cluid

Here at Cogent Associates we have been project managing the design process in anticipation of a gradual reopening of the construction sites in early May. 

Although the new operating procedures for live construction sites may slow down progress on site, in some ways we are going back into this stronger and ready to hit the ground running. Working remotely has led to greater opportunities to communicate, with fewer interruptions and more opportunities to pause for thought. This has enabled us to successfully move projects forward, with strategic decision making, thanks to a greater appreciation and understanding of projects by the wider design team. We look forward to sustaining this level of collaboration to ensure effective mobilisation and compliance with the CIF Standard Operating Procedures so that works proceed safely.

Tags: Construction Sites, CIF, Design Review

Cogent Associates Facilities Management is proud to be supporting our clients during this challenging time. In the food retail sector, our client Aldi Ireland has been focusing on keeping their 142 stores throughout Ireland operational and providing essential services to local communities.  Cogent are supporting Aldi with continued planned, preventative and reactive maintenance consultancy services.

Several new operational standards have been introduced to store operations in response to COVID 19, including the installation of perspex protective screens to all till points. These measures allow Aldi managers to focus on serving their customers knowing continued best practice hygiene and safety standards are being maintained.

The value of industry leading facilities management services cannot be overstated during this time. Cogent Associates can provide the stable and reliable service from which your business can respond to current and future challenges. Peace of mind that your buildings and its services are being looked after and will function seamlessly means you can focus on core business needs. It is widely accepted that life after COVID-19 is going to be challenging and Cogent are available to provide FM support.

Tags: Aldi, Facilities Management, Covid 19

Further to our involvement as Project and Cost Manager on the Mount Argus residential project, we are delighted to see the successful disposal of the asset by Marlet Property Group to the German fund, to Patrizia AG. Read the Irish Times article in full.

Tags: Marlet, Mount Argus

Cogent Associates update on the procedures we have taken to protect the health and safety of our workplace and to ensure service continuity, as a result of COVID-19.

We are closely monitoring the COVID-19 pandemic and have plans in place to deal with the worsening situation. This includes a commitment to our clients to maintain a consistent level of service continuity. We have taken various measures to help contain it. These include:

Business Continuity: All our employees have the ability to work at home remotely and securely. The required infrastructure and connectivity to our systems has been established and tested.
Best Practice Health Measures: We have provided specific "best practice" guidance to our employees on how to help contain the spread of the COVID 19 virus.
Meetings: Non essential visits to our office or attendance to meetings are limited and meetings are conducted by conference or video calls.
Business Travel: We have suspended non essential travel for our employees.
Contingency Planning: We have internal protocols set up to deal with various scenarios where the health and wellbeing of our employees may be affected.

We are working hard to ensure business continuity for our staff and clients during these difficult times and hope you, your families and colleagues stay safe. For further information Contact Us.

Tags: Covid 19

We are pleased to announce the completion of this Social and Affordable housing development located in Kilkenny City, comprising 27 apartments, constructed over a single level basement for Oaklee Housing. This scheme also includes a new community centre, office accommodation and a communal landscaped area. Cogent Associates provided both Project Management and Employer's Representative services for this new development. See our Video Link on LinkedIn.

Tags: Oaklee Housing, Walkin St, Social Affordable

Having delivered Project, Procurement and Move Management Services on the Central Bank of Ireland's North Wall Quay development, Cogent Associates are delighted to have received a further commission from Central Bank as they expand their Dockland Campus.

Tags: Dublin Landings, Central Bank.

We are delighted to be able to share images of a volumetric housing development we are working on with Cluid Housing at The Gallops, Co Cavan. Thirty four houses are being installed using pre-fabricated room pods and rafters. 80% of the construction takes place in a controlled factory environment, with only 20% construction required on site. See our LinkedIn Video for more images.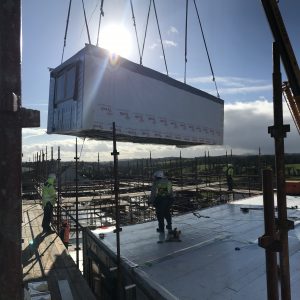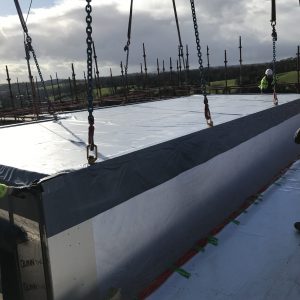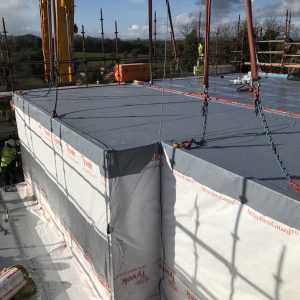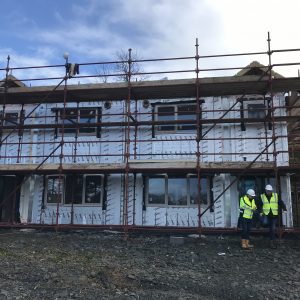 Tags: volumetric housing, Modular, Cluid

Cogent Associates Director Herve Besse was a keynote speaker this week at the CitA Ltd hosted event 'Modern Methods of Construction'. This is part of CitA's Digital Transformation series of lectures. Drawing on recent experience, Cogent presented findings from both a programme and commercial perspective.

A summary of the speakers who presented at this event is available in pdf and the various presentations on the CitA event page.

Tags: CitA, modern methods of construction, Herve Besse, Modular

After 22 months on site, we are delighted to have achieved a PC milestone for this 420 bed student accommodation development for GSA – Global Student Accommodation. This project is located adjacent to DIT Grangegorman, Dublin and offers a campus style facility to students over 9 separate blocks. Cogent provided Project & Cost Management and Employer Representative services.

Tags: ncr, gsa, north circular road, Student Accommodation