Planning permission has been lodged for over 800 social housing units at Castlelands, Balbriggan, Co Dublin.

Cogent are providing Project Management services on this new residential quarter for the Land Development Agency. The development will deliver a sustainable residential community, comprising a choice of high quality new homes, with a mix of dwelling types, sizes and tenure.

In addition to Castlelands, Cogent are working with the LDA to deliver social housing at St. Kevin's Hospital site, Cork.

Tags: Castlelands, LDA, Social Housing

We are delighted to report that planning has been granted for this Land Development Agency social housing development in Cork. This development has been positively received by the local Cork community and we are pleased to see such favourable reporting in the local press (see below). This is testament to the effort put in by the team during the design and planning stage of the project.

The development of over 260 homes, for which Cogent is providing Project Management Services will offer a mix of town houses, duplex apartments, 3 and 4 bedroom duplex townhouses and walk-up apartments. Plans also include the conservation and renovation of the former St Kevin's Hospital 'protected structure' into apartments, a creche and Office Enterprise Centre.

Credit is due to a strong team, including our client the Land Development Agency, Reddy Architecture + Urbanism, Barrett Mahony Consulting Engineers, EDC – Engineering Design Consultants Ltd and Tom Phillips + Associates.

Irish Examiner, 20th April 2021

Irish Examiner 'Opinion', 20th April 2021

Tags: LDA, St Kevin's Hospital, Social Housing

We are currently on site with SISK providing 261 new homes for Dublin City Council using rapid build modular technology. The project is comprised of four sites delivering a mix of one, two and three bedroom apartments and houses – incorporating the latest renewable energy systems.   

Under our appointment to the DCC Framework, Cogent Associates are providing full pre and post contract Cost Management services to Bonham Street, Bunratty Road, Springvale & Cork Street. The modular method ensures that critical overarching design requirements such as scale, form, materials and spatial layout are well defined at an early stage. 

The DCC Framework of consultants is being made available to all Local Authorities and Approved Housing Bodies throughout the Republic of Ireland who also wish to develop apartment projects using this approach. This will significantly improve the timelines for procurement of design-build contractors for the delivery of housing in Dublin City and throughout the country where modern methods of construction are to be employed.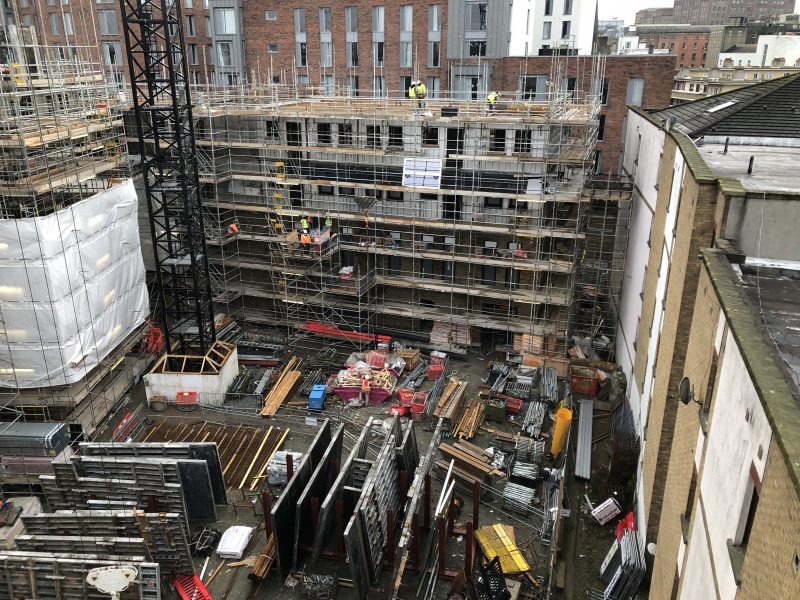 Tags: modular housing, modern methods of construction, Social Housing, DCC

Cogent Associates have been selected to provide Employer's Representative services to Clúid Housing for the delivery of 54 semi-detached, social housing units in Milltown, County Kerry.

To be constructed using the ICF (insulated concrete form) method of construction, this brings the total number of social housing units Cogent Associates are helping to deliver this year to over 2000.

Tags: Social Housing, Cluid Housing

Work has commenced on this newbuild Older Persons social housing development located at Fernwood Park & Maplewood Heights, Tallaght.

Cogent Associates are providing ER services to Clúid Housing and age-friendly housing provider Clann for this project.

The development, located across two sites will provide a total of 40 residential units, predominantly one bedroom with some two bed units, designed to overlook open spaces and landscaped areas.  Communal and community facilities will be provided at ground floor level of the Maplewood apartment block.

(CGi kindly supplied by Van Djik Architects)

Tags: Older person housing, clud, fernwood, maplewood, Social Housing

Retained by the Land Development Agency since 2018, our work as Project Managers continues as a pre-application is lodged with An Bord Pleanála for 274 dwellings, a creche and an enterprise office centre on the former institutional lands of St Kevin's, Cork.

With a mix of townhouse and apartments, this development includes the conversion and renovation of the existing St Kevin's Hospital protected structure and is designed to address the housing shortage in Ireland.

LDA, St Kevin's Hospital, Land Development Agency, Social Housing

Cogent Associates is back on site providing Employers Representative Services to Cluid for the delivery of essential social housing in Dublin, Cavan, Killarney and Dingle.

The range of housing and apartment types is intended to respond to both general and special needs, with scope to accommodate families of varying size, single people, older persons and people with disabilities.

A resumption of operations has been made possible thanks to careful planning and review of the health and safety documentation and procedures by the project team and the client and the willingness of all to comply to the new Health & Safety Standard Operation Procedures. It is encouraging to see signs of recovery, with construction sites gradually reopening, safely.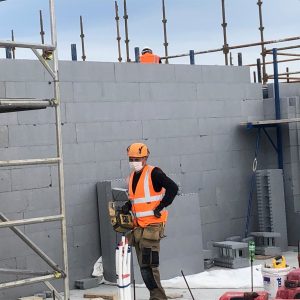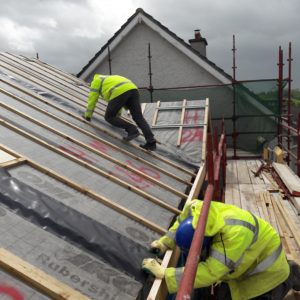 Tags: Construction Sites, Social Housing, Cluid

Ground preparation works are underway at Bonham Street, as part of Dublin City Council's new modular, Social Housing Development. When complete, the accommodation will offer circa 60 social accommodation units over 2 blocks.

The modular element of construction is designed to maximise off site manufacture and reduce overall on site construction time, in order to facilitate a rapid delivery of the units. Similar developments in terms of scale and modular construction methods are underway at Bunratty Road and Cork Street, with other sites in planning.

This project is one of several modular developments that our Cost Management Team are currently working on, both public and private.

Tags: Modular, Social Housing, Bonham Street