Cogent Director Anthony McCarthy launches our guide to Retrofitting and Refurbishing Commercial Offices.
If this is your first project, or you already have an understanding of the process of retrofitting and refurbishment, this guide is intended to save time and money while you embark on transforming your office and addressing your business needs.
In our experience, the size of the property, the scope of work and the budget available will generally determine how long it will take to plan, design, construct and complete the works.
At the outset, you will need to assemble an experienced retrofit team and choose key decision makers from within your organisation. These individuals will represent various departments such as – facilities, management, finance, IT, marketing, HR etc.
Clients will also need to choose a project leader who can support you in selecting the right project team. An experienced project manager will help manage the project and ensure everything runs smoothly and stays on programme and budget. The project manager will also help to identify the project objectives and works requirements, by asking the right questions.
Develop a Business Case
Depending on the size of the organisation, we recommend a business case is prepared to inform the project and prioritise the work requirements.
An experienced project manager will also manage the procurement and selection of the project team. This process varies from client to client and can range from professional recommendations to a longer pre-qualification, RFP, evaluation and award process.
Taking the time to choose the right team and procurement strategy, which addresses the specifics of your retrofit project, will save time and money in the months ahead. It is also very beneficial to implement surveys of the existing property early in the design process to ensure that the design team are working with accurate, as-built information.
It is also important to prepare a robust budget for the works. We recommend appointing a chartered quantity surveyor to advise on construction costs, inflation and commercial risk.
There are many factors that contribute to refurbishment costs and the range of costs shown in our Retrofitting Guide are indicative for light touch, medium intervention, and complete retrofitting.
Project Implementation Strategy
The project manager will prepare a master programme and create a list of key deliverables and milestone dates. For larger and more complex projects, we recommend that a more detailed project execution plan is prepared. Preconstruction programmes can vary from 6 to 18 months and construction durations can vary from 6 to 24 months.
Clients will also need to consider whether they can remain in their office during the works or if they need to find temporary accommodation. This process needs careful consideration and planning.
When the detailed design is complete, the team will procure the fit out contractor and special subcontractors and the appointed team will commence work on site. During this time the project manager will represent the client and oversee the project to ensure the works have been carried out to a high standard and in accordance with the building contract, programme and budget.
Our guide below, is designed to present you with outline scope of works, a range of retrofitting costs and the types of issues you will encounter when deciding to retrofit an existing office building.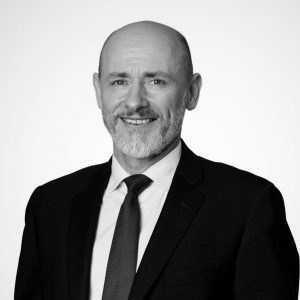 Owner/Director Cogent Associates