Over 1,000 tonnes of stone, brick, cobblestone, old doorways and gates have been salvaged during the enabling works contract of the Project Opera site in Limerick.

Every effort has been made to recycle and reuse the construction rubble at the city centre site. Cogent Associates managed the demolition and site clearance process, with sustainability and recycling central to the employers' requirements, whilst picking up LEED points to enhance the LEED scoring at a later phase. It has been an innovative and exciting phase of the project, engaging with the various stakeholders and putting into practice the principles of a circular economy.

Cogent is overseeing a range of Integrated Project Management services under a single appointment on the Limerick Opera site. The 3.7 acre "mixed-use" development remains on course to be delivered over a six-year period.

For the full article and details of how the stone is being used to train early school leavers as stonemasons: RTE News

For more news on Project Opera see Cogent News posts: Programme Management / Demolition

Tags: Recycling, Project Opera, LEED, Limerick Opera

Demolition of the old library building follows the completion of the first parcel of works for the Cogent Project Management team – a significant step in the wider Opera site urban redevelopment scheme and a remarkable achievement considering the challenges faced over the last 12 months.

The first parcel of works comprised the temporary relocation of Limerick City Library and Limerick City and County Council administration offices from these now demolished buildings to the repurposed and refurbished Barrow House.

This mixed use development comprises approximately 550,000ft² of hotel, commercial office, retail and residential accommodation over a shared basement with over 57,000ft² of public realm space, delivered over multiple phases on a 3.7 acre site.

Cogent Associates are providing Cost and Project Management services from the initial planning consent of the scheme through to procurement, construction and completion of the overall Campus.

Video Footage, courtesy of Limerick Twenty Thirty, shows the demolition of the old library building on Project Opera, Limerick.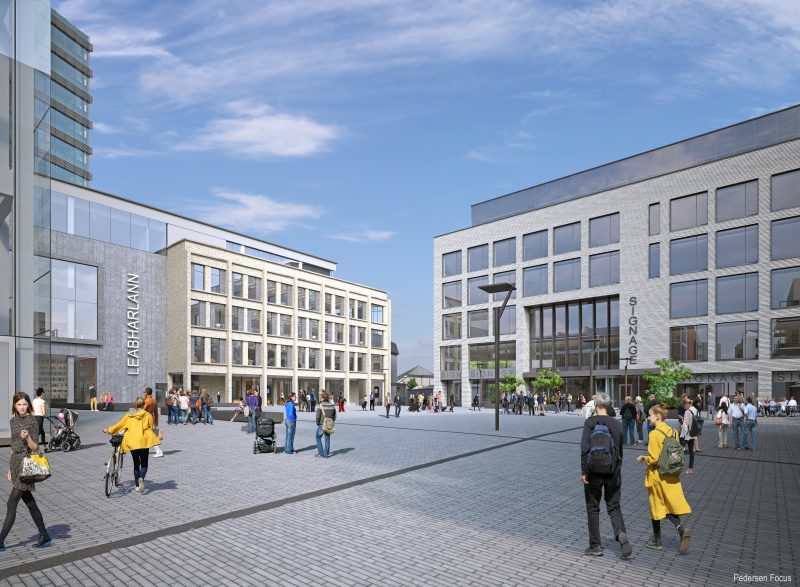 Tags: Limerick City Library, Project Opera, Demolition, Limerick Opera