Cogent Associates Managing Director Kevin James shares some insights into the challenges facing the construction industry in a post-Covid environment, in the current issue of  The Public Sector Magazine – recommending due diligence reviews on the supply chain for all public sector projects and how an understanding of the factors affecting a project is key to determining viability and value for money.
Managing Director of Cogent Associates Kevin James explains, "We are engaging with clients at a time when the industry is facing a whole new set of challenges, post Covid and as a consequence of Brexit. Discussions are focused on the direct impact this will have on their projects progressing, considering construction is experiencing skills shortages, material shortages, inflationary increases, regulatory changes, as well as increased insurance premiums and claims.
"Contractors are dealing with immediate shortages in the supply of steel, timber and cladding and some are quoting a 10% increase in tender prices. Skilled labour is in short supply – AHBI is reporting that over 10,000 wet skilled resources left the country during Covid and have not returned – and there are reports that some are remaining on PUP payments rather than returning to work. While both public and private sector clients compete for the same limited resources, the construction industry is simply not in a position to deliver on previous commitments. It is essential therefore that project & cost managers reassess the supply chain with effective and ongoing due diligence exercises."
Awareness and a detailed understanding of the factors affecting a project is key. For example, clients who have not yet appointed a main contractor may face less interest from contractors and the likelihood is that they will incur increased costs. This affects both viability and "value for money" assessments. Similarly, those who have appointed design teams and contractors face the financial uncertainty of claims for prolonged delays during Covid 19.
Knowledge and visibility of what is coming down the line is more necessary than ever to proactively manage risks and reduce any negative impact.
"The months ahead will be very challenging and proactive measures can help to alleviate the burden. Fundamentally however, regulatory reform is needed to provide the flexibility required to respond, in particular public procurement rules and the Capital Works Management Framework (CWMF). For example, the residential sector is predicted to deliver 16,000 of the required 33,000 homes in 2021, however the time required to procure individual firms or multidisciplinary teams, to complete the design process and procure the contractor is too complex and too long, making it difficult to scale up to meet the predicted levels of social and affordable housing." James continues. There is no flexibility in the tender award process to allow for legitimate price increases, such as the escalating material costs that contractors are facing at the moment, which is resulting in them having to withdraw their tender offer. If this is permitted to continue it will negatively impact on the governments' ambitious Capital Expenditure programme.
"Equally, the planning process, which has been subject to much debate, does not provide the surety needed by clients to manage programme risk. As such, resulting delays lead to increased commercial risk, affect viability and compromise quality.
Further clarity and decisiveness is required from Central Government for the replacement to the Strategic Housing Development planning process, which will be crucial for the delivery of the current pipeline and future growth.
"Whilst the norms have been challenged and we have been forced to transition, there are encouraging developments within the construction industry as it continues to embrace innovation and technological change. Great strides have been made in the development of modern methods of construction, as well as sustainable and energy efficient design principles and practices.

The full article is available on page 120 of  The Public Sector Magazine.

Tags: Public Sector Magazine, Due Diligence, kevin james

Cogent Associates is back on site providing Employers Representative Services to Cluid for the delivery of essential social housing in Dublin, Cavan, Killarney and Dingle.

The range of housing and apartment types is intended to respond to both general and special needs, with scope to accommodate families of varying size, single people, older persons and people with disabilities.

A resumption of operations has been made possible thanks to careful planning and review of the health and safety documentation and procedures by the project team and the client and the willingness of all to comply to the new Health & Safety Standard Operation Procedures. It is encouraging to see signs of recovery, with construction sites gradually reopening, safely.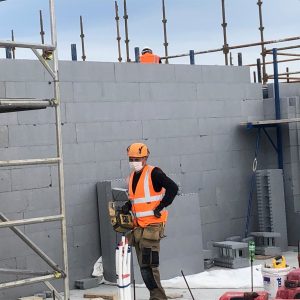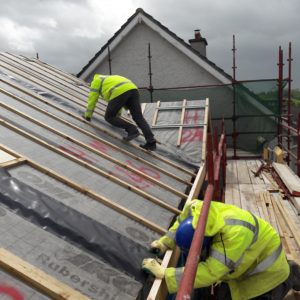 Tags: Construction Sites, Social Housing, Cluid

Here at Cogent Associates we have been project managing the design process in anticipation of a gradual reopening of the construction sites in early May. 

Although the new operating procedures for live construction sites may slow down progress on site, in some ways we are going back into this stronger and ready to hit the ground running. Working remotely has led to greater opportunities to communicate, with fewer interruptions and more opportunities to pause for thought. This has enabled us to successfully move projects forward, with strategic decision making, thanks to a greater appreciation and understanding of projects by the wider design team. We look forward to sustaining this level of collaboration to ensure effective mobilisation and compliance with the CIF Standard Operating Procedures so that works proceed safely.

Tags: Construction Sites, CIF, Design Review

Cogent Associates update on the procedures we have taken to protect the health and safety of our workplace and to ensure service continuity, as a result of COVID-19.

We are closely monitoring the COVID-19 pandemic and have plans in place to deal with the worsening situation. This includes a commitment to our clients to maintain a consistent level of service continuity. We have taken various measures to help contain it. These include:

Business Continuity: All our employees have the ability to work at home remotely and securely. The required infrastructure and connectivity to our systems has been established and tested.
Best Practice Health Measures: We have provided specific "best practice" guidance to our employees on how to help contain the spread of the COVID 19 virus.
Meetings: Non essential visits to our office or attendance to meetings are limited and meetings are conducted by conference or video calls.
Business Travel: We have suspended non essential travel for our employees.
Contingency Planning: We have internal protocols set up to deal with various scenarios where the health and wellbeing of our employees may be affected.

We are working hard to ensure business continuity for our staff and clients during these difficult times and hope you, your families and colleagues stay safe. For further information Contact Us.

Tags: Covid 19

Cogent Associates Director Herve Besse was a keynote speaker this week at the CitA Ltd hosted event 'Modern Methods of Construction'. This is part of CitA's Digital Transformation series of lectures. Drawing on recent experience, Cogent presented findings from both a programme and commercial perspective.

A summary of the speakers who presented at this event is available in pdf and the various presentations on the CitA event page.

Tags: CitA, modern methods of construction, Herve Besse, Modular

After 22 months on site, we are delighted to have achieved a PC milestone for this 420 bed student accommodation development for GSA – Global Student Accommodation. This project is located adjacent to DIT Grangegorman, Dublin and offers a campus style facility to students over 9 separate blocks. Cogent provided Project & Cost Management and Employer Representative services.

Tags: ncr, gsa, north circular road, Student Accommodation

Testing & Commissioning is underway in preparation for handover of the Sorting Office, Block 4 Cardiff Lane. Cogent Associates are providing both Cost and Project Management services to this Grade A commercial office building, to LEED Platinum standard. The mixed-use development includes commercial, retail and residential developments across 2 blocks.

Tags: MEP, Cardiff Lane

This Summer Cogent Associates delivered over 630 purpose-built Student Accommodation rooms in Dublin. Developments in Montpelier Hill and Dominick Street were completed in time for the start of the new college year and add to a total of 1500 beds, at various stages of delivery. All are finished to a very high standard, with amenity spaces including games room, café, social areas and extensive external space and public realm. Services provided by Cogent include Project Management, Cost Management and ER Services

Tags: Dominick Street, Student Accommodation, Montpelier Hill

We are delighted to confirm our appointment by BioConnect Innovation Centre CLG to support them in the design and construction of a biotechnology research and innovation centre. The new state of the art Innovation Centre in Monaghan, supporting 250 direct and 1,000 downstream jobs, will create a platform for regional transformation by supporting companies perform biotechnology research in a rural area.

Tags: BioConnect, Biotechnology, Pharma

Cogent celebrated 20 years in business and marked the occasion with an action packed day of team building activities and evening party.

It has been over 2 years since our rebranding event and we were delighted to have this opportunity to thank everyone for their continued support.

Looking forward to seeing what the next 20 years will bring…

Tags: 20 Years, Anniversary, Events

In recognition of their contribution to the continued growth and success of Cogent Associates, we are delighted to announce the following promotions and appointments: Ciaran McArdle, Director; James Clifford, Senior Associate Director; Noel Walsh, Senior Associate Director; Eoin Sammon, Associate Director; Bryan O'Reilly, Associate Director and Deirdre Kelliher, Senior Quantity Surveyor.

Our people are our greatest asset and as a business we strive to offer a secure, challenging and rewarding working environment, which allows staff to realise their full potential. With skilled and experienced teams, we can offer our clients excellent service and in so doing, we attract rewarding, challenging and ground breaking projects for our teams to work on.

Tags: people, promotions, Director

Cogent Associates Project Management team are delighted to have achieved Project Completion on this impressive 6,700sqm, seven storey fit-out for AIB, located at 2 Heuston South Quarter.

Tags: AIB, Project Management, HSQ, Project Completion

An interesting CPD training session on BIM by ArcDox for Cogent Cost, Project and Facilities Management Teams. Thanks to Ralph Montague & colleagues for an informative presentation. The presentation was organised as part of the Cogent Associates CPD training programme, designed to keep Management and Staff up to date with the latest industry developments and techniques. 

Tags: BIM, Training, CPD

The Society of Chartered Surveyors Ireland Tender Price Index Report has forecasted a national increase of 3.35% for the first 6 months of 2019. The report also highlights a slowing of tender inflation for the first time since early 2017. This will bring construction prices back to peak 2007 levels.

SCSI QS Group Chair and Cogent Associates Managing Director Kevin James, explained that "allowances for Tender Price Inflation (TPI) among construction projects vary according to their sector, size, complexity and location, therefore advice should be sought from a Chartered Quantity Surveyor before deciding an appropriate TPI provision for your construction project."

Tags: pricing, tender price index, SCSI

Fiona Little
In our series designed to encourage young women to consider a career in the Construction Industry, we asked Cogent Project Manager Fiona Little to tell us how she came to work in the industry.

What were your favourite subjects at school?

Maths and Biology.

Did you know, while you were at school, what job you wanted to do?

No; I liked problem solving and science subjects, but I didn't have a clear career path in mind.

Did you go on to further study after leaving school and if so, what made you choose that course?

Yes, I studied Structural Engineering with Architecture as my undergraduate degree and then completed a Masters in Civil Engineering with Business. I chose to study engineering as I liked the subjects and as a primary degree it provides relatively broad career options.

What was your first job?

My first job was working in a bakery during 5th and 6th year (turned me off cream for years!) and my first professional job was working as an intern in the University of Illinois at Chicago in the Office of Sustainability.

You now work for Cogent Associates as a Project Manager, what do you like about your job?

The variety; every day is different, we work with a diverse range of clients seeking to deliver exciting projects. There's always something to learn on each project, depending on the team, scope, site, technology etc and for me that's one of the best bits about the job.

What advice would you give to any young woman considering a job in the construction industry?

Try it out; if you know someone working in construction ask them if you can shadow them, go to industry events, try to get work experience in an area of interest to understand what the day to day job is like.

Tags: Women, Project Managers