What a great start to 2023 – Planning Permission has been granted for Ireland's first national indoor Velodrome and Badminton Arena for Sport Ireland.

The circa 8,100sqm development will comprise of a 250m cycle track, 12 badminton courts, changing rooms, training rooms etc. and permanent seating for c. 1,000Nr spectators, providing event and training facilities for all genders and age ranges.

Cogent Associates are delighted to be providing Project Management services to Sport Ireland on such a landmark and exciting development.

For more information on this exciting project: Read More

Tags: Velodrome, Badminton Arena, Sport Ireland, Sports Campus

We are delighted to report that planning has been granted for this Land Development Agency social housing development in Cork. This development has been positively received by the local Cork community and we are pleased to see such favourable reporting in the local press (see below). This is testament to the effort put in by the team during the design and planning stage of the project.

The development of over 260 homes, for which Cogent is providing Project Management Services will offer a mix of town houses, duplex apartments, 3 and 4 bedroom duplex townhouses and walk-up apartments. Plans also include the conservation and renovation of the former St Kevin's Hospital 'protected structure' into apartments, a creche and Office Enterprise Centre.

Credit is due to a strong team, including our client the Land Development Agency, Reddy Architecture + Urbanism, Barrett Mahony Consulting Engineers, EDC – Engineering Design Consultants Ltd and Tom Phillips + Associates.

Irish Examiner, 20th April 2021

Irish Examiner 'Opinion', 20th April 2021

Tags: LDA, St Kevin's Hospital, Social Housing

Having delivered Project, Procurement and Move Management Services on the Central Bank of Ireland's North Wall Quay development, Cogent Associates are delighted to have received a further commission from Central Bank as they expand their Dockland Campus.

Tags: Dublin Landings, Central Bank.

We are delighted to be able to share images of a volumetric housing development we are working on with Cluid Housing at The Gallops, Co Cavan. Thirty four houses are being installed using pre-fabricated room pods and rafters. 80% of the construction takes place in a controlled factory environment, with only 20% construction required on site. See our LinkedIn Video for more images.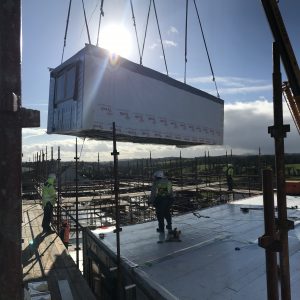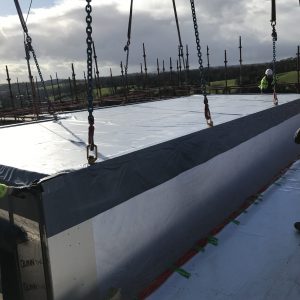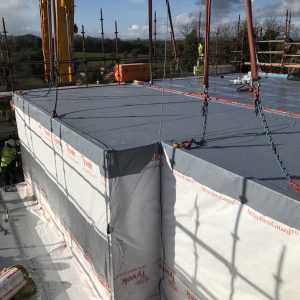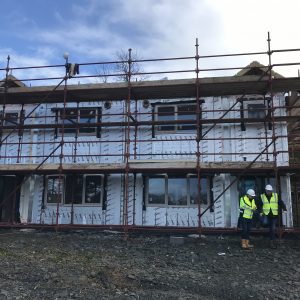 Tags: volumetric housing, Modular, Cluid

Ground preparation works are underway at Bonham Street, as part of Dublin City Council's new modular, Social Housing Development. When complete, the accommodation will offer circa 60 social accommodation units over 2 blocks.

The modular element of construction is designed to maximise off site manufacture and reduce overall on site construction time, in order to facilitate a rapid delivery of the units. Similar developments in terms of scale and modular construction methods are underway at Bunratty Road and Cork Street, with other sites in planning.

This project is one of several modular developments that our Cost Management Team are currently working on, both public and private.

Tags: Modular, Social Housing, Bonham Street

We are delighted to report that our Client Iconic Offices, have won at the Fit Out Awards 2019. The winning categories were Office New Build and Conservation Project for The Lennox Building and The Masonry respectively. Cogent Associates had the pleasure of delivering both projects for Iconic Offices, resulting in inspirational and contemporary flexible workspaces. They were exciting and challenging projects to work on and it is rewarding for all involved to receive the recognition they deserve.

Tags: The Masonry, The Lennox Building, Awards, Iconic Offices

Cogent Associates Project Management team are delighted to have achieved Project Completion on this impressive 6,700sqm, seven storey fit-out for AIB, located at 2 Heuston South Quarter.

Tags: AIB, Project Management, HSQ, Project Completion