Cogent Associates are happy to announce that we have launched a fundraising initiative to raise money for the people of Ukraine, through the Irish Red Cross and their Ukraine Appeal.

From Monday 14th March to Sunday 20th March Cogent management and staff will walk / cycle / swim the distance from Ireland to Kyiv, approximately 2,788km, in a concerted effort to raise money for the Irish Red Cross, who are providing much-needed relief in Ireland and in Ukraine (with water, food, medical supplies, emergency shelter, etc).

We are looking for support by way of donations. All monies raised go directly to the Irish Red Cross.

Ukraine, fundraising

We are delighted to introduce to you a number of new starters who have joined Cogent Associates in recent weeks and to congratulate Barry Smith, Laurence Conran and Abigail Donnelly on their recent promotions.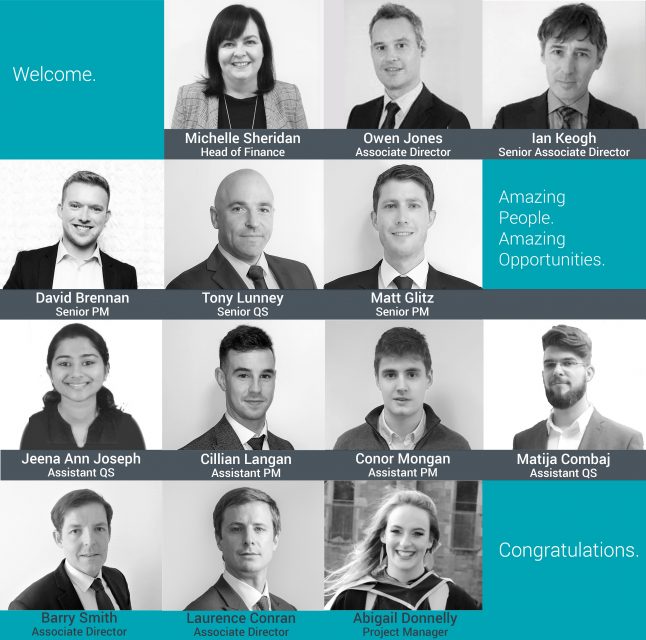 If you are interested in a career at Cogent Associates, see our Careers Page for the latest vacancies.
Over the course of the coming weeks, we will be delving deeper into the Housing for All plan, exploring how this well intended strategy to solve a nationwide housing crisis will be delivered – or if it will be deliverable at all.
Fundamentally, we admire the plan's ambition. We believe the timing is right and are keen to see how it will evolve to overcome the many challenges it faces. We also believe that patience will be required as progress will be slow – so much so that it may fall, at best, up to 5,000 houses short of the average annual target for the first few years, as the legislation and incentives are put in place and the industry mobilises.
Given the impacts of Covid-19, the skills shortages and materials sourcing challenges alone, it is a remarkable achievement that the industry is on target to deliver c. 22,000 completions in 2021 (according to the BPFI), noting this is 10% higher than the previous year. Based on this evidence, it's not hard to see that ground will be made-up over successive years of the plan, especially if it is managed correctly, with period reviews to evaluate progress and address any issues that are hindering progress.
The retrofitting programme, which is an important link in the chain, is a perfect example of the challenges that lie between the strategy and its execution. It's a fine statement of intent: 300,000 houses by 2030, but as a means to providing residential homes, quickly, retrofitting appears to provide the quickest win, as these properties are in towns and villages across the country, where services and infrastructure (i.e. utilities, amenities and transport) are already in place.
It is also a very sustainable way to provide housing – as we are repurposing rather than building from scratch, so significantly less whole life embodied carbon is emitted. What's more, retrofitting supports the objectives of the 15 Minute City and the Government's Town's First initiative, where places of work, education and social needs are all local to place of residence. An aspiration that has recently become even easier to achieve with the post-Covid hybrid working model, seeing more people working from home.
Based on the figures committed to in the plan and support from the EU recovery fund, the financial resources may, for once, not be the biggest issue in executing the retrofitting plan but, instead, putting in place the administrative systems and incentives required to deliver what tend to be more complex projects.
The reality is that many of these buildings are old and quite often protected structures, which were never designed with modern Building Regulations, fire and disability access requirements in mind, so need to be brought into the 21st century. However, due to their nature, the actual scope of the project will only be fully known when the opening up works begin.
Health and safety issues arise, as most properties are adjacent to occupied properties and although services may be running to these properties, those services will need to be inspected and in some instances replaced to comply with current regulations. Not to mention the potential planning issues that may arise. The government has suggested that change of use retrofit projects may be exempt from planning, but we can't foresee this being extended to protected structures.
For the retrofitting plan to work, what we really need is easy access to guidance, resources and the funding.
Significant incentives will be required to encourage individuals to view retrofitting as an attractive and viable proposition and the 35% grants that SEAI are offering are not incentive enough to renovate properties, requiring significant levels of upgrading. It may be time to consider a whole different approach that sees the prospective owner as the solution to bringing our dilapidated, vacant properties back to modern, energy efficient housing stock, much like Italy's incentive scheme.

Begun in Sicily in May 2020, as part of Italy's economic recovery programme, Italy's 'One Euro House' scheme saw derelict houses offered for €1. With reasonable conditions such as a nominal deposit and a requirement to commence work quickly once the building permit has been issued, it would appear that this scheme has proved to be very popular.

Similarly, the Italian 'Super Ecobonus' scheme effectively pays homeowners to make their home more energy efficient by funding 110% of the renovation costs through fiscal credits. By the end of March 2021, over 10,000 constructions worth €1 billion were in progress or successfully completed thanks to the new schemes. Residential building renovations are now up by over 500% since the Super Ecobonus was introduced, with the scheme hailed as a welcome boost to economic activity by the Italian building sector.

On the face of it, 110% may appear overly generous, but if a similar plan was coupled with the reintroduction of local authority commercial charges for vacant properties and the introduction of the Vacant Property Tax, it may be enough to unlock those vacant town centre properties, that would be more cost effective than building from scratch.

The fact is that upgrading the country's housing stock is an extremely efficient and sustainable way of helping to meet our housing targets, but the bottom line is, the success of it is down to incentivising people to do it.

Tags: Blog Series, Retrofitting, Housing for All

We are delighted to announce the appointment of Associate Directors Janine Burke, Brian Healy and Brendan Dooley to our PMQS teams, together with the promotion of Bryan O'Reilly to Senior Associate Director and Gayle Foulds to Associate Director Marketing & Bids.

Together they bring a wealth of experience and skills to the Cogent team. Welcome and congratulations to all.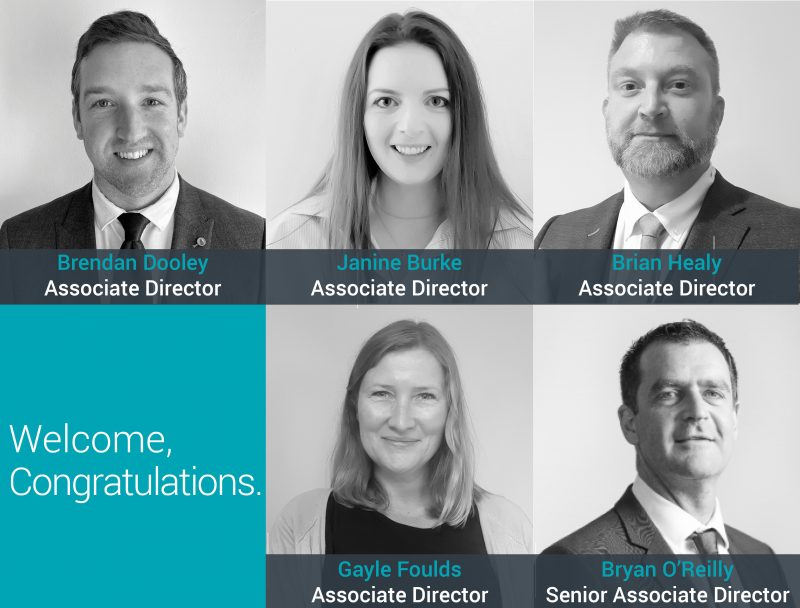 Tags: Senior, Management, promotions

Some optimism for the construction industry as residential  projects resume on site. Rapid build modular systems and materials such as room pods and ICF will ensure that social housing developments such as Cluid's The Gallops, Co Cavan and Milltown, Co Kerry, where Cogent are acting as ER, can proceed in earnest.
Modern Methods of Construction
An increasing number of residential projects are using rapid build modular systems to improve efficiencies in programme, consistency in design and to reduce the number of personnel on site. Housing Associations and Councils have been particularly quick to adopt these methods in the delivery of social housing. We are currently on site with Cluid Housing Association and Dublin City Council using the following methods:

The Gallops, Co Cavan – 34 houses being constructed using prefabricated room pods. Constructed off site, in a controlled factory environment, delivered and lowered into position. The first 12 units are now fully occupied and were completed prior to Christmas. Upon site reopening in early April, 10 more units were delivered and fully installed in the first week back onsite, with more units due for delivery shortly.

Milltown, Co Kerry – 54 energy efficient houses, using Thermohouse ICF (Insulated Concrete Form), which is an all-in-one lightweight system comprising interlocking walls, floors and roof panels which are produced in a controlled factory environment before being delivered onsite and pieced together like Lego. Cogent worked with MC Group in delivering a similar scheme in Killarney which completed in late 2020 and delivered 61 units (youtube video).

Dublin City Council – 261 new homes across four sites delivering a mix of one, two and three bedroom apartments and houses – incorporating the latest renewable energy systems and 2D panelised materials. This project is the first of its size and scale within the state of Ireland. The technical requirements are onerous and one of the key issues addressed within this project was a review of the acceptable certification of materials and specifically the certification of composite solution being proposed.

Cogent Associates are providing Employer's Representative Services to Cluid Housing Association and Cost Management Services to Dublin City Council.

Tags: modular housing, modern methods of construction, Cluid Housing, Dublin City Council

This International Women's Day we reflect on the challenges the construction industry faces in addressing the gender balance. At Cogent Associates, we have made a conscious effort to provide a more gender balanced office environment, but there are still obstacles to overcome, not least in attracting women into the industry. As such we are committed to taking the steps necessary to educate young women about what opportunities the industry has to offer them and the variety of roles and workplaces there are.

We are providing support and educating ourselves this International Women's Day, through our attendance at several of the #iwd2021 online events taking place, including the Construction Industry Federation (CIF) Breakfast Briefing, Society of Chartered Surveyors Ireland launch of their Mentoring & Leadership Development Programme, Business & Finance Media Group Dress for Success Dublin and Focus Ireland's Women in Leadership.

From challenge comes change, so let's all #choose to challenge.

We are thrilled to have been recognised for Excellence in Collaboration in the Fit Out Awards 2020. The prize was awarded for our collaboration with Code Pod Hostel, O'Donnell O'Neill Design and NBDA Architects on Jacob's Inn Hostel, Talbot Street, Dublin.

This award recognises the collaborative efforts of the design team, working together on a fit out project that has led to an outstanding result. The design of Jacob's Inn is now the Irish benchmark for bedroom pods and as a result we have also been awarded second place for Project of the Year – Hospitality in this year's Fit Out Awards.

Cogent Associates managed the transformation of Jacobs Inn into a pod style hostel accommodation, in collaboration with Patron Capital and CoDE Pod Management, interior designers O'Donnell O'Neill Design , NBDA Architects, Knapton Consulting Engineers, Axiseng and Vision Contracting.

Tags: Jacob's Inn, Fit Out Awards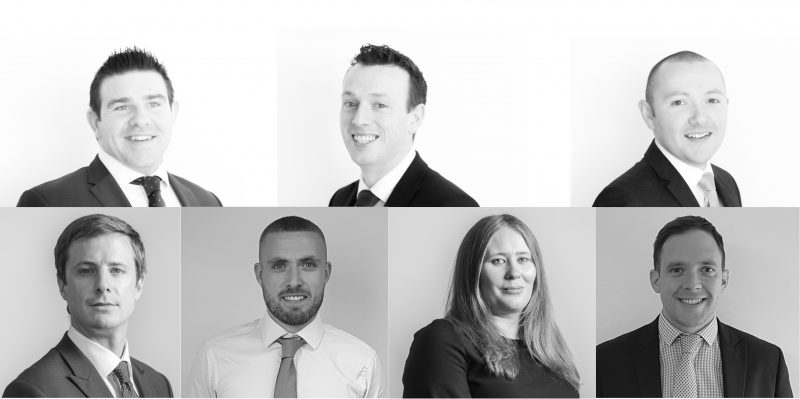 In recognition of their contribution to the continued growth and success of Cogent Associates, we are delighted to announce the following promotions at Cogent Associates:
James Clifford, Director;
Glen Roche, Senior Associate Director
Eoin Sammon, Senior Associate Director
Laurence Conran, Senior Project Manager
Stephen Johnson, Project Manager
Orlaith Nic Gearailt, Project Surveyor
Conor Willis, Project Manager
Our people are our greatest asset and as a business we strive to offer a secure, challenging and rewarding working environment, which allows staff to realise their full potential. With skilled and experienced teams we can offer our clients excellent service and in so doing, we attract rewarding, challenging and ground breaking projects for all of us to work on.

Tags: people, promotions

We are delighted to announce that Cogent Associates has been appointed as successful tenderer for the key role of Integrated Project Management on the circa €200 million Limerick Opera mixed use project.
"This is such an exciting project to be involved in as not alone is Opera of huge significance to Limerick but by virtue of what it will do for the regional economy in the Mid-West, it will have national significance. It is a 'key-note' development in line with the government's Rebuilding Ireland 2040 plans. Outside of Dublin, this commercial development is most significant and, with funding already secured, works are commencing on site."

Kevin James, Cogent Associates Managing Director
Cogent will oversee a range of Integrated Project Management services under a single appointment, that includes Cost Management, Employer's Representative, Assigned Certifier,  PSDP and BIM.
"The appointment of Cogent Associates is a key final step in getting this transformational project underway.  We've gone to the market and procured a leading project and cost management company that will now put a team in place to manage all key areas of the project and report directly into us.  They will procure the various contractors and supervise the works to ensure they are completed to the best international standards we have set out for the project."

David Conway, CEO Limerick Twenty Thirty
Tags: Limerick Opera, Mixed Use

Work has commenced on this newbuild Older Persons social housing development located at Fernwood Park & Maplewood Heights, Tallaght.

Cogent Associates are providing ER services to Clúid Housing and age-friendly housing provider Clann for this project.

The development, located across two sites will provide a total of 40 residential units, predominantly one bedroom with some two bed units, designed to overlook open spaces and landscaped areas.  Communal and community facilities will be provided at ground floor level of the Maplewood apartment block.

(CGi kindly supplied by Van Djik Architects)

Tags: Older person housing, clud, fernwood, maplewood, Social Housing

We are pleased to announce the completion of this Social and Affordable housing development located in Kilkenny City, comprising 27 apartments, constructed over a single level basement for Oaklee Housing. This scheme also includes a new community centre, office accommodation and a communal landscaped area. Cogent Associates provided both Project Management and Employer's Representative services for this new development. See our Video Link on LinkedIn.

Tags: Oaklee Housing, Walkin St, Social Affordable

We were delighted to read news of the purchase of the Sorting Office on Cardiff Lane. Cogent Associates provided both Project and Cost Management Services for Marlet Property Group Ltd. Our involvement included the management of the development of a masterplan for a mixed-use site between Cardiff Lane and Lime Street, which included contemporary and heritage buildings, integrated public realm along with commercial, retail and residential accommodation. 

Read the Irish Times announcement for further information about the purchase.

Tags: Lime Street, Cardiff Lane

Some interesting insights into the current state of the Construction market in the SCSI/PwC Construction Market Monitor 2019.

https://www.scsi.ie/documents/get_lob?id=1491&field=file

Cogent Associates are delighted to have provided Cost and Project Management services to GLG in the delivery of their new offices.

You can read about it in this article from Business World.

Cogent achieve a significant milestone this week leading the procurement of Walls Construction to deliver two student accommodation developments in Dublin City Centre, Dominick Street and North Circular Road.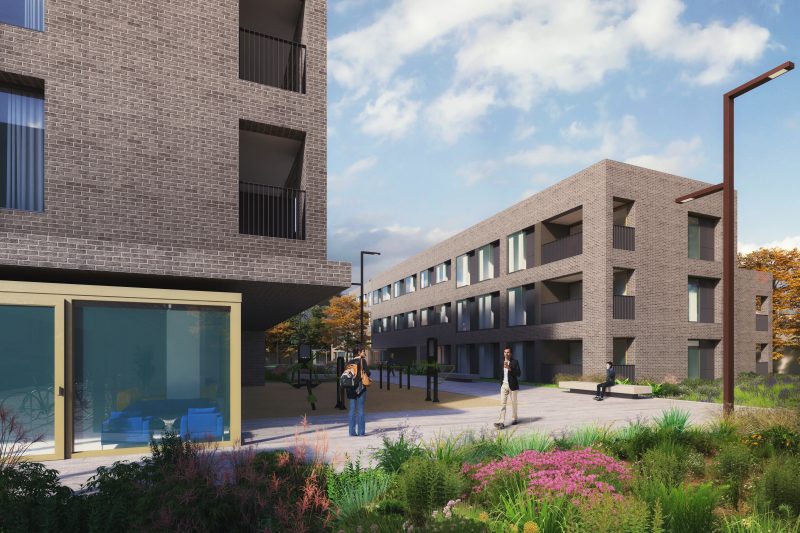 Acting on behalf of Global Student Accommodation (GSA), Cogent are providing Project Management, Cost Management and Employer's Representative Services.

These developments are due for completion in September 2019 and represent a segment of the 2,500 student beds Cogent are currently delivering on across Dublin, Cork and Galway.

Delivering these much-needed units across multiple locations demonstrates our capability and commitment in supporting clients through the design, planning and construction processes in line with the Irish Government's National Student Accommodation Strategy.

More updates to follow during the construction….

Tags: Walls Construction, GSA Ireland

We are delighted to announce the promotion of Nick McPhilemy to Director of Cogent Associates.

Nick joined Cogent from AECOM, where he served as Senior Associate Director, leading the Cost Management team for the redevelopment of Capital Dock for Kennedy Wilson. With over 30 years experience, Nick has worked across a variety of sectors in the UK, Europe and United States.

"I was delighted to join the Cogent team given its diverse portfolio of work and ambitious plans for future growth. The business has an excellent reputation spanning 20 years and has delivered award winning developments for Clients such as Google and Central Bank. I worked with Kevin and Anthony before leaving Dublin to lead the Cost Management team to deliver the £165.0m mixed use development, retail/residential development of Victoria Square, Belfast, for Multi Development UK Ltd. This new role gives me a great opportunity to build on my commitment to support Clients and Designers to develop creative work spaces across diverse markets, whilst maintaining focus on the balance between capital cost and profitability," said Nick.

"We are extremely fortunate to have Nick join Cogent. As we continue to expand our capabilities in Ireland, we believe Nick's skills complement our current leadership team, which will enable us to broaden our platform and support our continued growth in the market. We were very impressed with Nick's broad experience on both sides of the Atlantic, as we feel this is extremely important in serving our clients globally," noted Kevin James, Managing Director.

Nick's contact information is as follows:
e:  n.mcphilemy@cogentassociates.ie

t:   +353 (0) 1 634 4850

m: +353 (0) 86 130 0105

As Chair of the Quantity Surveying Group within the SCSI Kevin James spoke at the SCSI/PwC Construction Market Monitor 2018 Report Launch on the 03rd May in PwC.

Kevin is pictured with fellow speakers, John Mulcahy Executive Chairman, Glenveagh Properties plc and Joanne P. Kelly Partner, Asset and Wealth Management, PwC.

In the background you'll see the new Landmark Central Bank Headquarters delivered by Cogent Associates.

A copy of the report is available to download here.

Tags: Glenveagh Properties, Central Bank., SCSI, PwC Ireland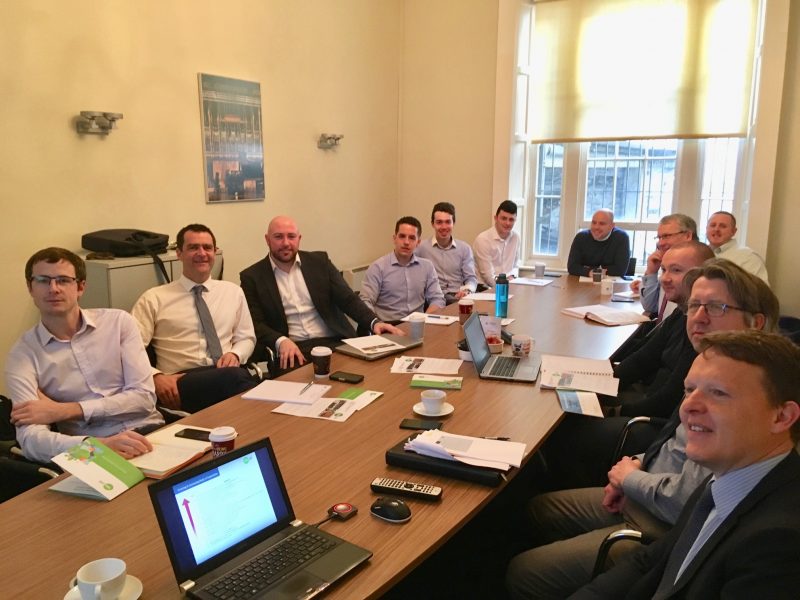 One of the crucial aspects of all construction projects is what are the challenges in dealing with contaminated waste from brownfield sites. Staying up-to-date on the regulations pertaining to waste extraction and disposal is why Cogent team members, attended a seminar in our offices facilitated by Malcolm Dowling and Kevin Cleary of Verde Environmental.
The seminar focussed on Soil Waste Management and Classification and covered areas such as:
Hazardous Waste Assessment
Soil Waste Characterisation
Site Investigation
Chemical Analysis
Classifying Soil
Disposal or Recovery Options
Thanks to Malcolm and Kevin for their presentation.

This seminar is Cogent Associates commitment to developing the technical abilities and understanding of our staff members in improving our service delivery to clients. It is also part of a regular and planned programme of professional training that all Cogent team members undertake as part of their individual Career Action Plan (CAP) and mandatory Professional CPD requirements.

Tags: CAP, Verde Environmental, Professional CPD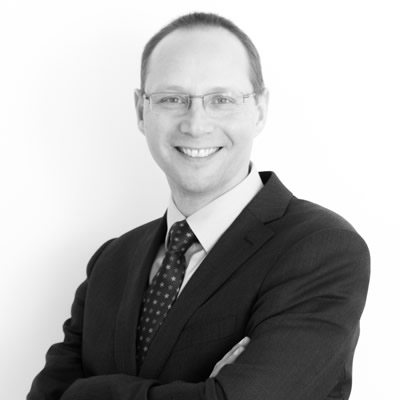 This is an important week and a great milestone for Hervé Besse as he celebrates 10 years with us this week.
Thanks Hervé for all your hard work over the last decade.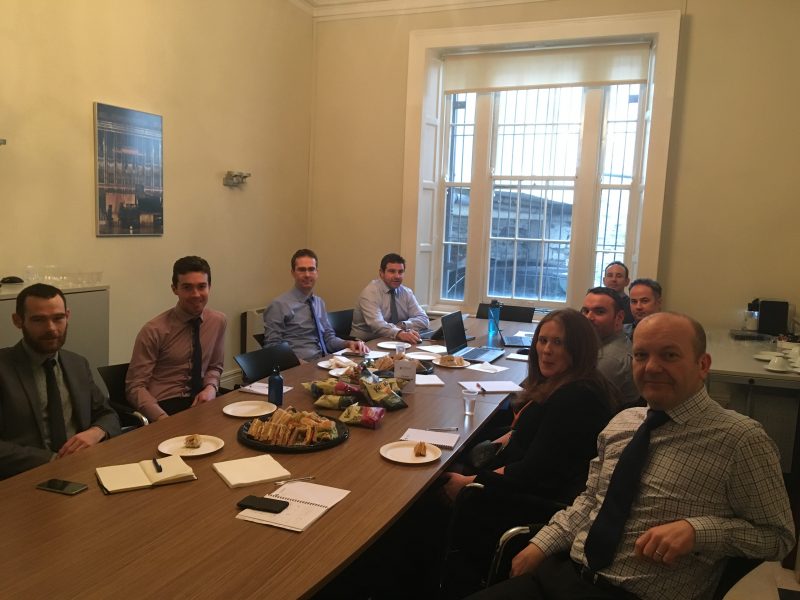 As part of their on-going Career Action Plans (CAP), Cogent Associate team members attended one of their regular lunchtime training sessions for their APC.

The Assessment of Professional Competence (APC) is typically a period of structured on-the-job training and assessment under the guidelines set out by the The Society of Chartered Surveyors Ireland. 

It is comprised of a set list of skills — or competencies — set out by each of the Society's Professional Groups. In order to become Chartered within one of these Professional Groups, a candidate must attain these competencies to the required level. The competencies are a mix of interpersonal, business and technical skills.

To find out more about the APC, check out the SCSI website here

Tags: SCSI, APC, Cogent Associates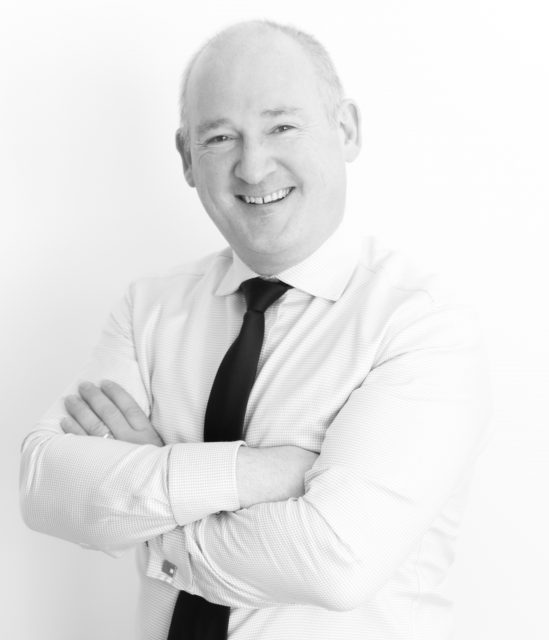 Managing Director of Cogent Associates, Kevin James in his role as Chairperson of the Quantity Surveying Professional committee of the SCSI will present the findings of the SCSI / PwC  Construction Survey 2018.

The report is being launched in the Spencer Dock Offices of PwC and Kevin will be joined by Sean Brodie VAT Partner in PwC and John Mulcahy Co-Founder and Chairman of Glenveagh Properties Plc.

Kevin is looking forward to sharing the findings of this years report with colleagues, friends and representatives of the vibrant construction and property sector in Ireland.

Tags: PwC Ireland, Glenveagh Plc

Although we have many residential projects under development, working with Cluid Housing on their Broome Lodge scheme was highly rewarding. Cluid relied on us for our Project Management expertise and the Cogent team was led by Hervé Besse supported by Tadhg Nihill.

The Cogent team are currently working on several Social and Affordable projects in Dublin and around the country.

Here is a time lapse video showing the early construction phase of the project.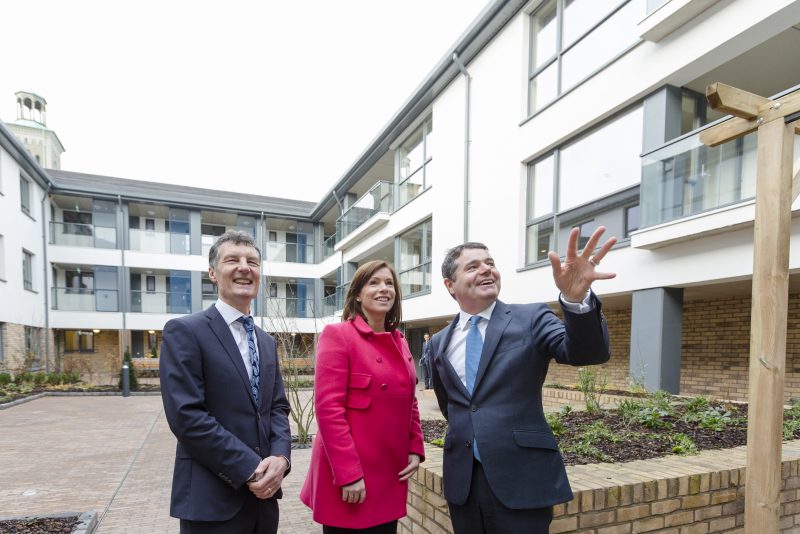 Pictured at the official opening of Broome Lodge are Brian O'Gorman Chief Executive, Cluid Housing, Eibhlin O'Connor Head of Delivery Cluid Housing and Paschal Donohoe TD Minister for Finance.

Tags: Paschal Donohue TD, Social Affordable, Paschal Donohoe TD, Eoin Murphy TD, Cluid Housing, Broom Lodge

This article discusses the latest planning news about Student Accommodation in Cork. While it's not about Cogent Associates, our project on Western Road does get a mention. We are providing both PM and QS services for our client GSA Ireland and the Cogent Associates Team is led by Hervé Besse and Noel Walsh.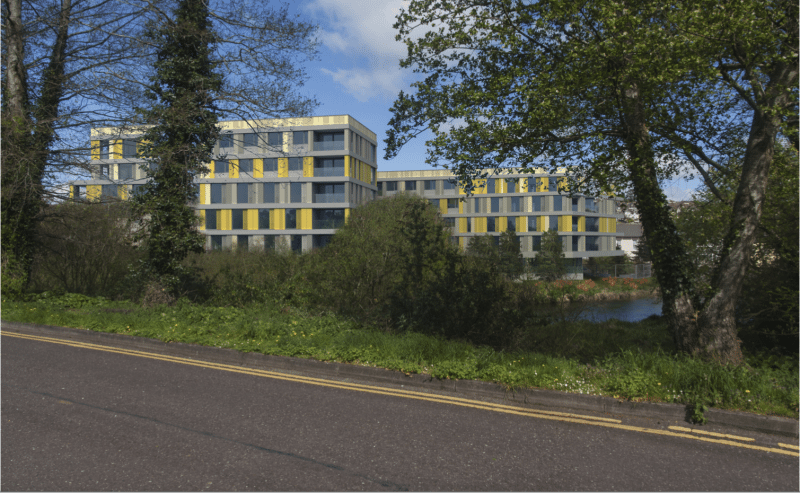 The image above is a CGI created by Derek Tynan and Associates and BAM are the building contractor.

Tags: GSA Ireland, DTA, BAM Ireland Hervé Besse Noel Walsh

Cogent Associates are delighted to be part of the continuing expansion of the Dublin Bikes Network. The latest expansion of the scheme will increase the number of Dublin bikes stations in the city to 116, up from 101, and the number of bikes to 1,600, up from 1,500. We look forward to seeing this great initiative grow and grow.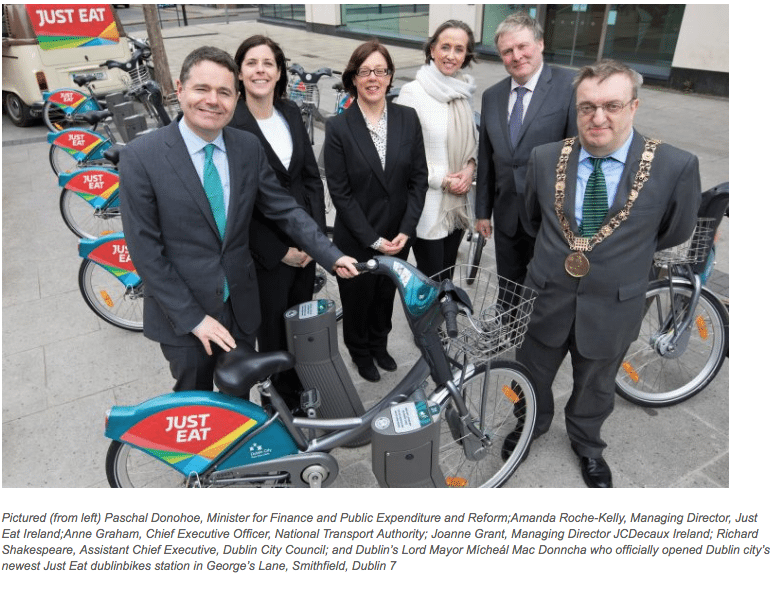 Tags: Paschal Donohoe, NTA, JC Decaux, Dublin City Council

Congratulations to Cogent's Ciaran McArdle who won the Project Manager of the Year at the Fit Out Awards. The winners were revealed at the sixth annual Fit Out Awards gala ceremony on Thursday, November 2nd at the Clayton Hotel Burlington Road, Dublin. Launched in 2012, the Fit Out Awards set the benchmark for excellence in the execution of world-class fit outs. For a full list of the winners please visit http://www.fitoutawards.ie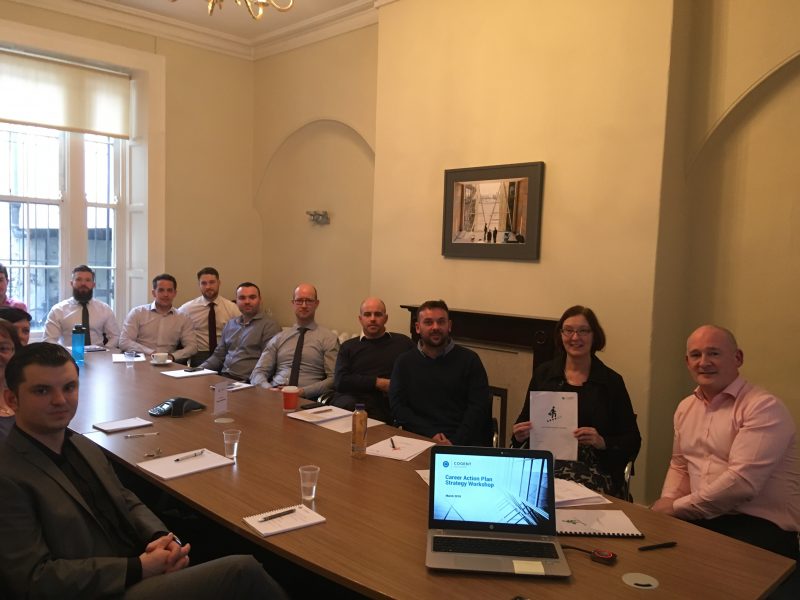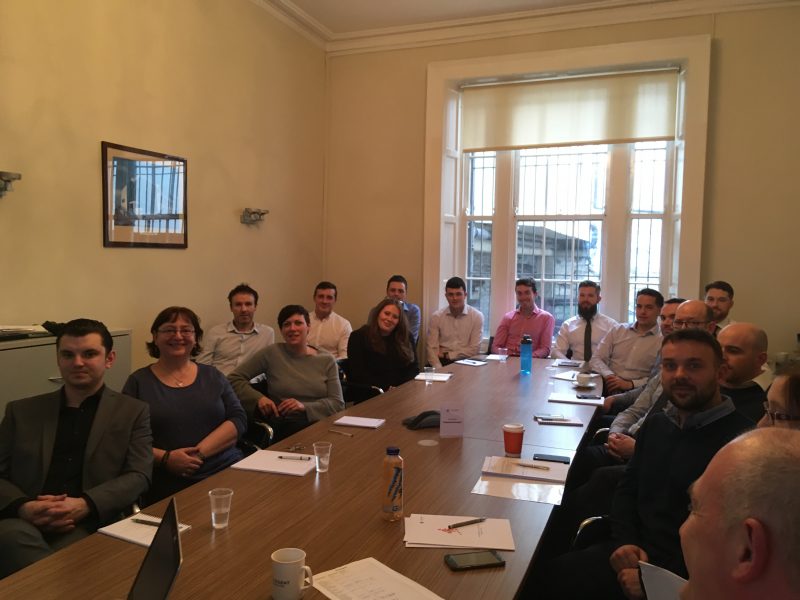 Pictured are members of the Cogent team who participated in the first of the Career Action Plan Strategy Workshops, facilitated by HR specialist Bernadette Breen. Kevin James and Bernadette highlighted how the Career Action Plan (CAP) is designed to help each and every employee reach their fullest potential both personally and professionally in their career with Cogent Associates.
Kevin James this morning spoke about the "The Real Costs of New Apartment Delivery" Report published by the SCSI today.
The Key Findings were as follows:
The cost of delivering a low rise apartment in suburban Dublin is €293K
Delivery cost of medium rise apartments in the city ranges from €470K to €578K
Report finds delivery of affordable medium rise apartments in Dublin is not commercially viable
Affordability analysis found viable apartments require joint income of €87,000
Construction costs make up 43% of total cost, while soft costs – such as VAT, margins, levies and fees make up – 41% of total costs
Site purchase costs make up remaining 16% – but site costs range from €33K to €125K per apartment
Surveyors say addressing costs issue requires multi-faceted approach including increasing supply of serviced land, flexibility in design, and improved rates/access to financing
For full report here

Tags: kevin james, apartment delivery costs

A big congratulations to all of the Cogent cyclists that participated in the recent Great Dublin Bike Ride. A fantastic day was had by all!

Kevin James, chairman of the Quantity Surveying Professional Group of the SCSI and Managing Director of Cogent Associates advises on Tender Price Inflation.

Construction tender prices have increased by 2.6% in the first half of 2017. For full article please visit:

https://www.irishtimes.com/business/construction/tender-prices-increased-by-2-6-in-the-first-half-of-2017-1.3232958

Data Protection Notice

Effective 25thMay 2018

We respect your trust in us to use, store and share your information. In this notice, we explain how we collect personal information about you, how we use it and how you can interact with us about it.

We try to keep this notice as simple as possible but if you are unfamiliar with our terms, or want more details on any of the information here, please contact us.  You can also ask for more details at 01 6344850.

Data Protection Officer

Our Data Protection Officer oversees how we collect, use, share and protect your information to ensure your rights are fulfilled. You can contact our Data Protection Officer at privacy@cogentassociates.ie or by writing to them at: Data Protection Officer, Cogent Associates, Hyde House, 65 Adelaide Road, Dublin 2

How we collect information about you

We collect personal information from you when apply for services or look for advice. We also collect information through our website, apps, social media, discussion forums, market research and our CCTV footage. We will sometimes record phone conversations and we will always let you know when we do this.

Our website uses 'cookie' technology. A cookie is a little piece of text that our server places on your device when you visit any of our websites or apps. They help us make the sites work better for you.

When you apply to us for our services, and during the time you use these, we carry out information searches and verify your identity. We do this by sending and receiving information about you to and from third parties including CRO.

How we keep your information safe

We protect your information with security measures under the laws that apply and we meet international standards. We keep our computers, files and buildings secure. When you contact us to ask about your information, we may ask you to identify yourself. This is to help protect your information.

How long we keep your information

To meet our legal and regulatory obligations, we hold your information while you are a customer and for a period of time after that. We do not hold it for longer than necessary.

Meeting our legal and regulatory obligations

To use your information lawfully, we rely on one or more of the following legal basis
Performance of a contract
Legal obligation
Protecting the vital interests of you or others
Public interest
Our legitimate interests
Your consent
To meet our regulatory and legal obligations, we collect some of your personal information, verify it, keep it up to date through regular checks, and delete it once we no longer have to keep it. We may also gather information about you from third parties to help us meet our obligations. If you do not provide the information we need, or help us keep it up to date, we may not be able to provide you with our products and services.
Consent
Sometimes we need your consent to use your personal information. With direct marketing for example, we need your consent to make you aware of products and services which may be of interest to you. We may do this by phone, post, email, text or through other digital media.
You can decide how much direct marketing you want to accept.
How we use your information
We use information about you to:
Provide relevant services
Identify ways we can improve our services
Maintain and monitor services
Protect both our interests
Meet our legal and regulatory obligations and
Decide and recommend how our services might be suitable for you.
To provide our services under the terms and conditions we agree between us, we need to collect and use personal information about you. If you do not provide this personal information, we may not be able to provide you with our products and services.
We analyse the information that we collect on you through your use of our products and services and on our social media, apps and websites. This helps us understand your financial behaviour, how we interact with you and our position in a market place. Examples of how we use this information includes helping protect you and others from financial crime, offering you products and services and personalising your experience.
We may report trends we see to third parties. These trend reports may include information about activity on industries. When we prepare these reports, we group customers' names. We do not share information in these reports that can identify you, such as your name and company.
Your information and third parties
Sometimes we share your information with third parties.
For example to:
Provide services and information
Analyse information
Research your experience dealing with us
Collect debts
Sell whole experience dealing with us
Sell whole or part of our business
Prevent financial crime
Help trace, investigate and recover
Trace information; and
Protect both our interests
We expect these third parties to have the same levels of information protection that we have.
Your personal information rights
You can exercise your rights by contacting us at 01 6344850, using our social media channels, contact us or emailing privacy@cogentassociates.ie
Accessing your personal information:
You can ask us for a copy of the personal information we hold. You can ask us about how we collect, share and use your information.
Updating and correcting your personal details
Removing Consent: You can change your mind whenever you give us your consent, such as for direct marketing, using your sensitive information,
Restricting and objecting
You may have the right to restrict or object to us using your personal information or using automated decision making.
Deleting your information (your right to be portability). Where possible we can share a digital copy of your information directly with you or another organisation.
When you contact us to ask about your information, we may ask you to identify yourself. This is to protect your information.
Making a Complaint
If you have a complaint about the use of your personal information, please let our Data Protection Officer know, giving them the opportunity to put things right as quickly as possible.
If you wish to make a complaint you may do so in person, by telephone in writing and by email. Please be assured that all complaints received will be fully investigated.
You can also contact the Data Protection Commission in Ireland at www.dataprotection.ie.
Updates to this notice
We will make changes to this notice from time to time, particularly when we change how we use your information, and change our technology and Services.
You can always find an up-to-date version of this notice here, on our website at www.cogentassociates.ie.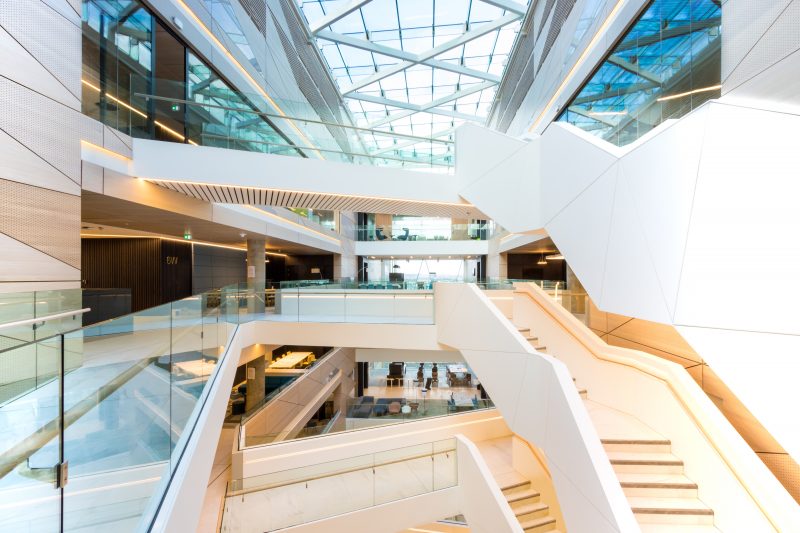 Cogent Associates are delighted to announce that our entry for the Association of Project Management's Overseas Project of the Year award, the Central Bank of Ireland Headquarters Building, has been shortlisted by the judges, in the face of very strong competition. Our entry will now go through to the finals of the Project Management Awards 2017 ceremony, which is being held in London on 20th November 2017. Cogent Associates provided full Project Management, Procurement Management and Move Management Services to the Central Bank of Ireland on the project.
A full list of Finalists is available on the APM website https://www.apm.org.uk/apm-awards/finalists/
Cogent Associates are delighted to have provided Cost and Project Management services on this landmark project.
Find out more about the project on the Construction Network Ireland website.
"Cogent Associates are delighted to have been involved in this exciting project. Cogent Associates provided Cost and Project Management services to Squarespace for the successful delivery of their new Dublin offices."
Read article from the Irish Independent- Business Technology section, published on the 30th March 2017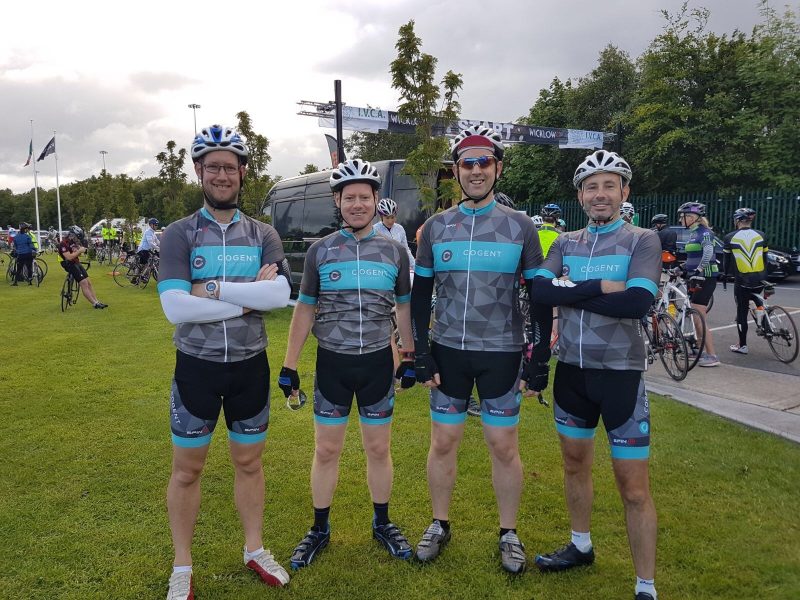 The second weekend in June proved to be a busy first sporting weekend for the Cogent Athletes as they took part in two events! More than 3000 riders took to the roads of County Wicklow on Sunday 11th of June for the 36th running of the Wicklow 100 and 200. Four Cogent staff members completed Ireland's oldest single day bike ride challenge. Congratulations to Simon Wilson Moore, Noel Walsh and Ciaran McArdle on completing the Wicklow 100 and for Gavan Quinlan for completing the Wicklow 200! Congratulations are also in order for Luke Howard on completing the Carlingford Lough Endurance Challenge Triathlon! A successful weekend for the team and it really does look like we're off to a good start!